Perfectly Matched

Apr 03, 2013 01:35PM, Published by Ryan Frisch, Categories: In Print, Today
---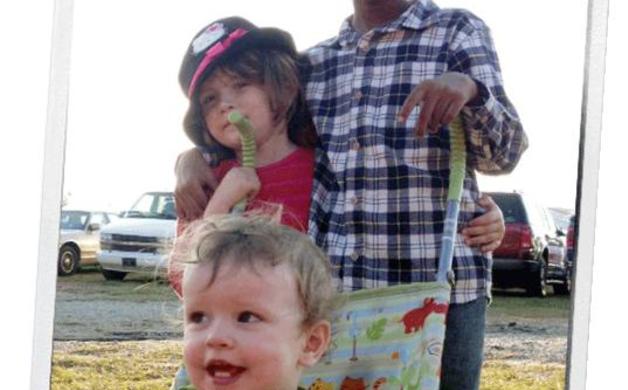 ---
---
by Heather Beauchamp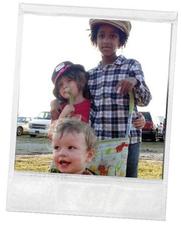 These days, most people and families are touched by adoption in some way. Decades of taboo and stigma are finally wearing down, and people are becoming open to the idea that families are born from love, nurture, and intent versus simple biology. Several of these families, including my own, have been brought together by international adoption. In the five years since my son has been home, we've encountered many different reactions, made amazing friends, had some major eye-rolling moments, and learned that sometimes you have to fight back, and sometimes you have to relax and let things go. The key is finding the balance between taking the time to educate people versus simply spending time with your kids and not making them feel like poster children, because really what they are is just...children.
Becoming adoptive parents was, for us, an easy choice. Most people assume that infertility drove that decision, but that was not the case. I'd wanted to start my family through adoption for years, and so it seemed like a natural thing to do when we decided to become parents. We signed on with Children's Home Society & Family Services in St. Paul, Minnesota, and began to tackle the mountains of paperwork that go into adopting a child. Fekadu (Charlie) was referred to us on June 27, 2007 and we arrived home with him on September 9th of that same year.
I remember vividly the wait for "the call." It was the same feeling of uncertainty and excitement that I experienced later with my pregnancies. Our families and friends were amazingly supportive, hosting baby showers, helping with arrangements, and just being excited for this little person to join our family. That is exactly how someone in the process of adopting should feel. If someone you know is adopting, treat it just as you would a pregnancy. Most adoptive moms will tell you that they even gained a few pounds from nervous eating, and I can tell you from experience that 22 hours on an airplane with a frightened toddler makes labor and delivery look like a spa day. Luckily, the people closest to us made sure we knew that Charlie's impending arrival was a joyous occasion.
Of course, it wasn't all cute socks and baby shower cake. There were moments of doubt so strong that it was sometimes difficult to carry on. Were we doing the right thing? Are people going to treat our family differently? Can I parent a child of a different race appropriately? People asked us so many questions. As a newbie to the process, I would stumble on my answers, almost feeling as if I were defending myself. Once we had Charlie's photo and information, I carried his picture around with me like any proud mom. One woman looked at the photo, looked at me, and asked, "So, women over there just sell their babies, right? How much did you pay for him?" I'm not sure about other parents, but talking about my kid like he's a used Honda doesn't really sit well with me. At that moment I realized that I would be spending some portion of the rest of my life fielding statements and questions like that one. Then I realized that once the baby in that photo arrived here, he was going to grow up to hear the same things. It was time to start getting thicker skin and making some serious allies.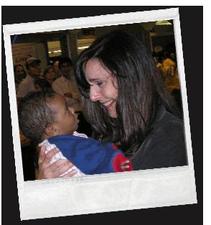 Laura Farruggio is also an adoptive mom. When I met her, Max was just over a year old and had been adopted from Ethiopia a few months before. Seeing Laura and Max together helped confirm that this was the right path to becoming parents for us.
We became friends through adoption, and are still close today. Our boys are seven and six now, and we love to spend time together when we can. Seeing them play, these two boys who came across the world to let us care for them, is a beautiful thing. Laura also has a daughter, Mimi, who came home from India in 2008 at age six. Adopting an older child, especially from another country, was a completely different learning curve, one that Laura has handled beautifully. Her kids are happy, well adjusted, and full of infectious positive energy. Despite the obvious differences in their skin color, Laura tells me that there hasn't really been much negative response to the adoptions, other than people assuming they aren't her children, which she of course corrects immediately.
Andy and Hannah Cecil and their children are another local family that has come together from around the world. Habtamu (Asher) came home in September of 2008 and is now four years old. His sister, Micaiah, was born in Guatemala and is six. There is something to be said for the instant connection you feel when you are with other parents who have been through the same process you have and who really "get it." Talking with Laura and the Cecils, we were able to pin down some common misconceptions regarding international adoption.
As we all share stories, it's easy to see the big question, the one we all get more than the others. "Why didn't you adopt from HERE?" My answer a few years ago would have been a long, drawn out explanation about the differences between domestic and international processes and how different things are right for each family. My answer TODAY, while I'm juggling three kids, a demanding career, school, and life in general, would be a lot shorter. "Here where, EARTH? I did." Domestic adoption is great, and I have many friends who've built their families that way. I've celebrated those moments with them just as if they'd been biological kids or kids from a different country. People who lack a global mentality sometimes don't see that adoption has nothing to do with patriotism. The bottom line is that kids are kids, and they all deserve families equally.
As Andy and Hannah pointed out, every parent is going to be motivated by a different prospect of starting or growing a family. As in my case, many weren't brought to adoption because of infertility. It was their Plan A. Hannah said that she has responded to the question of "Why not domestic?" with feigned surprise that the asker has such knowledge of the topic that they must themselves be adoptive parents. That is rarely the case, but she makes her point. "Not everyone HAS to have a heart for adoption," says Hannah, "but everyone should have a heart for kids. They're next in line, the next generation."
That isn't the only question we get, and it's actually one of the easiest. Another that stings a bit more is "Don't you want kids of your OWN?" Seems innocent enough, but when you look at the verbiage, it's easy to see the implication. I don't think Charlie wants to hear that he isn't "my own," but that his sisters are. They are all mine, equally, and I am theirs. When I discovered I was pregnant with my first daughter, Mallory, I remember feeling a distinct sense of worry over what it would mean for Charlie. I didn't want him to feel second best. People were very excited, and more than a few implied that this pregnancy was a gift for the blessing we had given Charlie by adopting him. So, this was karma's way of saying, "Hey, thanks for taking care of that little Ethiopian kid. For doing that, here's your healthy, white, baby girl." Don't think so. One person even asked a family member if we were keeping him. Unreal. I told them to relay the message that we'd already taken the tags off, so yes, we would be keeping our son.
Another frequent comment Laura pointed out is the topic of "luck." Many people feel that it is perfectly acceptable to tell adopted children how lucky they are. The truth, however, is that no child wants to feel like their family came together because of charity, or that they owe their parents something for "rescuing" them. We are the lucky ones—the parents who get the gift of raising a child.
It's as simple as that. Luck has nothing to do with the tragedies that these kids have had to overcome at such young ages, or the fact that they've had to be taken from their birth countries and cultures. If a person feels that they want to adopt simply to save a child, then they're in it for the wrong reasons.
Gradually, things have gotten easier for our little family. The older Charlie gets, the more questions he has, but he also has a better understanding of what adoption is, how he came to be in our family, and what it means to be a great big brother to his two little sisters, who love him dearly. I don't get more than a few glances when we are out, and usually people just smile and that's it. People know him, they recognize us, and the exasperating comments happen less and less frequently. Sometimes people say, "Are they all yours?" and all I have to do is smile and reply, "Yes."
Another aspect of international adoption that defines our families is the integration of our children's birth cultures into our lives. Atlanta has a large and active Ethiopian community, one that celebrates and welcomes our children. Many times we've met at one of the various Ethiopian restaurants in the city and are met with hugs, beaming smiles, and warm affection for our children. Seeing our children connect with members of their birth culture is rewarding for us as parents, but for the kids it is imperative. No matter how American they are, it's important for them to feel a sense of history, and to know and be proud of where they were born. Hannah says that they explain it as a "continuation of their lives instead of two separate lives."
Sometimes I look at my son, who is growing so fast, and I have no idea how I got so lucky. How many circumstances brought him around the world and into my life forever. Tragedy and loss, joy and family. A tiny baby who was born in a village that I never would have known existed is now my child. He fits right in with us. He adores his sisters, and they him. He's brilliant, musical, charismatic, loving. He's proud of his skin, which makes me proud. I know that, unfortunately, I have to keep fighting for that to remain true, and so I do. I send him out into the world more and more, knowing that he's changing it without even realizing it. Hannah is right—these kids are the next generation, and what a beautiful, mismatched, and yet PERFECTLY matched, bunch they are.
---
---
---