Out There

Apr 10, 2013 03:05PM, Published by Ryan Frisch, Categories: In Print, Today
---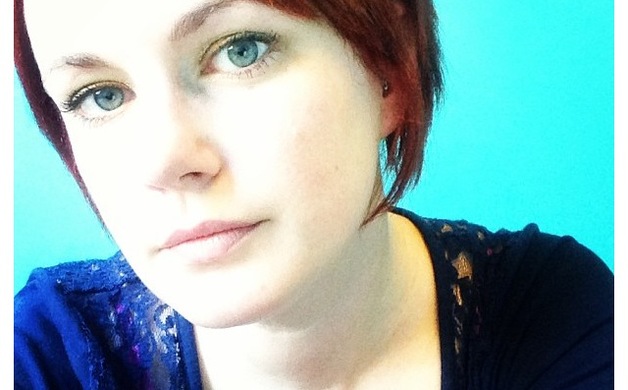 ---
---
by Heather Beauchamp
As the whole social media "fad" has now elbowed its way in as a permanent way of life, lots of things have changed. How we relate to people is totally different now. It can effect, in a good or bad way, our feelings toward loved ones as well as acquaintances. I can't imagine having had this method of communication when I was in high school. I think it would have changed everything. (Maybe for the better, those were not my best days…ha). Now that I'm JUST BARELY into my 30's and using Facebook, Twitter, Vine, etc., like my very existence depends on it, I sometimes stop and wonder…"Wait, does my very existence depend on this?" Clearly it doesn't. I know in my rational mind (snort) that should I cease to post on Facebook, ect, that I would still in fact, be eating dinner, seeing a show, pushing my kid on the swing, whatever I'm doing at the moment.

So lately I have struggled with some issues regarding my avid posting, my reaction to others posting, and my reaction to other people's reactions to posting. Many times in the last few months I have felt my thumb hesitate when it comes time to pull the trigger on an Instagrammed photo of flowers in my yard, or a hilarious (duh) take on the state of the avocados rotting in my kitchen. And as I freeze for a moment, I think, what is it that's giving me pause? It's obvious, and I bet I'm not the only one who's ever felt it. Overexposure. When did I post last? Have I already posted about this? Does everyone hate me? Everyone's heard the backlash of this. "Don't you WORK, you're always on Facebook?" "I feel like I talk to you all day, as much as you update!" For the most part, people I run into in real life are super friendly about my online antics, usually commenting on how funny my kids are. (They really are, that's the truth.) So it's not always that.
There's also the bragging. I've read several great articles on this dynamic recently and even had several friends take breaks from Facebook because they felt they were being discouraged by the fabulousness of others' lives. We all know that no one's life is exactly what is portrayed online, but still, when you're shuffling papers around for 8 bucks an hour and your pal from high school is swimming with dolphins off the coast of Ibiza, it feels pretty shitty. A lot of times people only share the most beautiful moments of their experience, and those aren't real, everyday life. (Mad props to you if they are, though!) But if I think of all the flat tires, dog or child wrecked kitchens, spilled milk, fender benders, ripped pants, or dead, shriveled houseplants; I remember that people really ARE sharing everything. It's funny to screw things up sometimes. A little self-deprecation makes us relatable and human and real. The more people understand that, the less bragging will be a problem. I get way more response online when I burn dinner than when I make something amazing. Because EVERYONE burns dinner, and it's nice in that moment to share that connection with someone who is miles and miles away, frustrated and shamed in their own smoky kitchen.
Then there's the ego. This is a biggie. I think part of my hesitation sometimes comes from the feeling that OH MY GOD PEOPLE THINK I'M A NARCISSIST. People think I need 47 Comments and 98 Likes and 20 Shares to get my kicks and feel super important. People think I think I'm pretty. People think I think I'm better than everyone. People are getting sick of me. And I'm sure some have. I am eternally grateful that Facebook doesn't tell us who hides or deletes us; so that I don't have to sit open-mouthed in awe at the no longer viewable profiles of people who (gasp) DON'T LIKE ME. No, really, I would be embarrassed to know that info, but then again, you can't take it too personally.
Maybe some the appeal of our online lives is about ego. Yeah, it's fun to get responses and know that you made someone laugh. But it's mostly the communication that comes afterward that I like. I love seeing people from two different corners of my life become engaged in conversation on my page, or better yet, become friends themselves. And like I said before, for me, it's less about response and more about OUTLET. When I was a regular blogger, I was fearless. Anything went, and I felt safe in saying it. As my life has evolved over the last few years, I don't feel that same sense of confidence when it comes to laying it all out there. Maybe one day. But to compensate for all that depth I'm NOT sharing, I have to make a lot of posts about kid snot and favorite songs and my never-ending search for overalls that don't suck.
So, in all my constant fretting, I've determined some things. The one thing I can say with confidence that I AM, is a writer. I've done and still do many more things than that, but it's my passion. It's my thing. Only it's the thing I do the least of. Why? Well, I'd need a comfy leather couch and a box of tissues to really get into it, but it's something along the lines of fear, lack of discipline, and lack of time. I could write a book. I know I could. It would actually probably be pretty good (all names changed to protect the guilty, don't worry). But I don't think I ever will, and so what I am left with is an exhibitionist personality, and an incredibly accessible outlet for it. Status updates can satiate that desire I have to express myself with words. It sounds silly, probably. But it's true. And I'm not saying I'm writing mini-masterpieces, by any means. I'm just saying that the need to communicate, to relate to people, and to express myself is satisfied by the ability to share my life in a journalistic style via social media.
Am I trying to be the most popular girl at the dance (FINALLY)? No. Do I like getting feedback and response online from people I love and respect? Yes. I think everyone does. But now we've reached a point where we are worried about offending others with our presence. Maybe that has to do with not seeing everyone's reaction to what you are saying online. Maybe they are laughing with you, or crying with you, or maybe they are scowling at their screen for one of the reasons listed above. And while I know that real life and social media are not even close to the same thing, if I ever invite you to my house to hang out, I'm not going to stop you after a few statements and say "woah, honey, think you've shared enough yet? Geez. " No, I'm going to hand you a beer and listen, and ok, maybe interrupt at times with tiny interjections that are relevant to your story and might even make it better. I'M KIDDING.
So, my friends (and folks in my newsfeed that I don't have a clue how we met), I say share away. Be your own journalist.  Post a selfie now and then, but be artful when you do it. Engage in conversation. Post a quote that conveys something you can't quite say out loud. Share your victories, your defeats, your taco-bake-pie-thingy, your cute new shoes. For God sakes, share Ryan Gosling photos. Cheer your friends on. Look for cheering when you need it.
Maybe hold off on the Winnie the Pooh memes, though. Those are bad.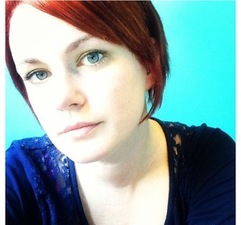 ---
---
---