The Skin I'm In

Apr 17, 2013 11:38AM, Published by Ryan Frisch, Categories: In Print, Today
---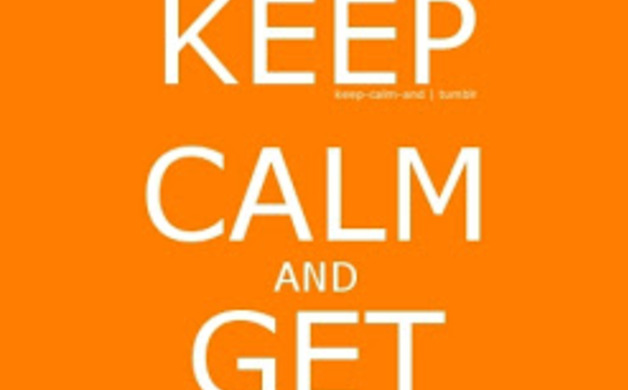 ---
---
Laura Farruggio
I get up every morning at 6:00 a.m. to take my kids to school and then travel to a job where I am considered "smart, sharp and capable."  This is how they see me in the business world: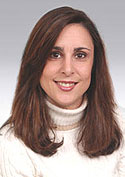 In order for the business world to not change their perception of me I now hide my tattoos.  Because apparently having ink embedded in your skin makes you less smart, sharp and capable.  This is the me they'll never get to see: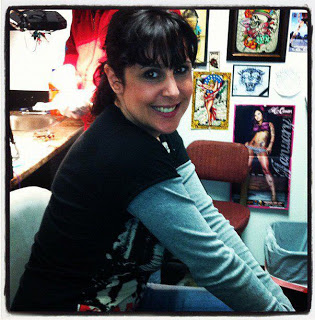 Getting a memorial piece done on my calf in honor of my step-dad Steve who passed away in 2011. 
You see, tattoos are oftentimes used to memorialize something -- be it a moment, a relationship, a person, something you love or feel passionate about.  It is art and your skin is the canvas.  Pure and simple.  Why is that still so taboo in 2012?
I can understand (tolerate) an employer not wanting to hire an individual that looked like this: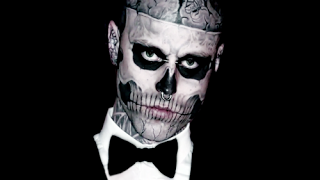 See now I would hire him.  True, not much work would get done but we'd clear my desk off every morning until lunch.  Having said that I do get where it would be off-putting to have clients walk in to the office and see someone who transformed himself into a corpse.  A very sexy corpse, I might add.
So as a woman who needs to be gainfully employed I hide my tattoos.  This means no short sleeves or skirts at the knee.  I am not whining about this.  I made a choice to have tattoos in places that would require winter wear in the summer while at work.  But make no mistake.  I'm proud that I have this around my ankle: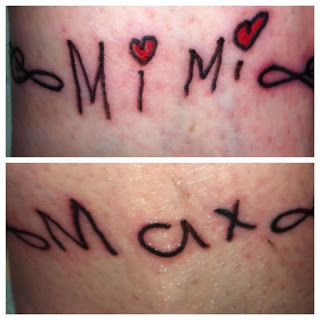 My children's "signatures" at ages 9 and 6, forever memorialized in ink.
So while I'm not necessarily complaining, I do want to bring this to your attention because individuals who have body art and modifications are openly discriminated against.  And the funny part...oftentimes you don't even know the person you respect and rely upon may actually be one of those you dismiss as the dregs of society.  Such as this father: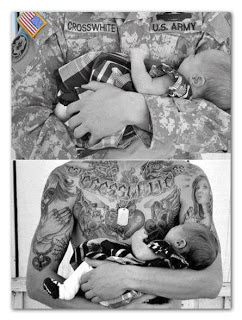 Or this soldier: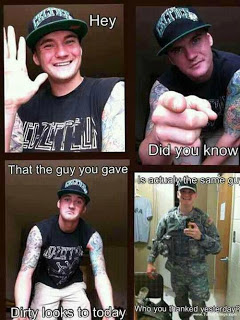 Or this doctor: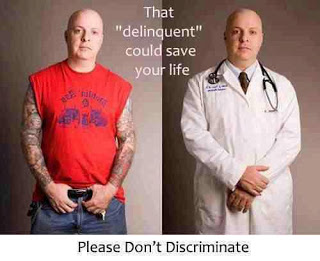 Or this supremely talented paralegal, devoted mother, loyal daughter, sister and friend...(not to mention humble).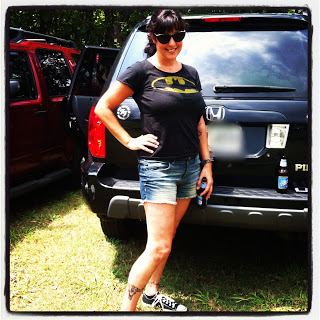 I get that perception is 9/10 of the law but the fact remains that your perception is skewed.  So change it.  Because the person you presume to be a no good loser may actually be full of win.  Like Spank.  And this guy: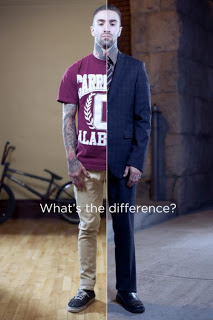 ---
---
---