Snow in the Basement

Apr 24, 2013 10:12AM, Published by Ryan Frisch, Categories: In Print, Today
---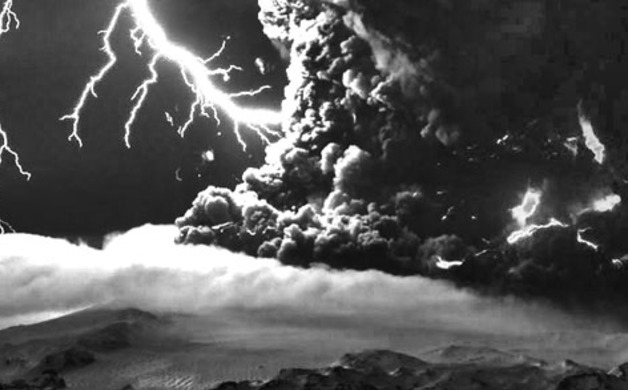 ---
---
Lewis McCrary
What happens when you put something that is cardboard into the washing machine?  Well this is the place to find out!  This is a story of cataclysm.   It is a story of heroism.  It is a story of shock and awe…shit!
It was a lovely day.  The wife decided to wash a shoe rack which looked convincingly plastic/cloth.  She tossed it in the washer and life went on.  The next morning I went to move the clothes over to be dried and was horrified by the fact that our clothes had been attacked by some weird gray substance.  I looked closer and found it was cardboard.  I thought I could wash them again and get rid of it.  This failed.  The pieces were just too big to go out with the rinse cycle.  Everything had a gray haze to it.
Well, something had to be done.  I placed the clothes in the dryer and left it.  I then cleaned what was left of the cardboard out of the washer.  At least that was over with.  But the real fun was about to begin.  I was priming what would become the Mt. St. Helens of our basement.
Fast forward 45 minutes.
I go down to the basement and the dryer smells and sound a little funny.  I stopped it and cautiously pulled the lint filter out.  Holy crumpled cardboard batman!  It was so full I almost couldn't get it out.  So, in my infinite wisdom, turned the dryer back on WITHOUT THE FILTER IN and POOF… the basement air was now saturated in tiny cardboard particles.  There were snowmelts, earthquakes and I think I saw a cow flying by.  My 18 month old son and I were just staring as the little pieces slowly descended upon us.  It was as if fate was gently saying "lol".
It was like a volcano had erupted and cardboard rubble was burying us.  The climate of our basement changed dramatically and at least 3 species of small primates went extinct.
I pressed on and took each item out of the dryer and shook it off, creating more cardboard ash.  After the last shaking I had placed them all back in the wash and was going to let it roll again.  It was our last hope!
In the end the dust settled, homes were rebuilt and lush wildlife has returned to that part of the basement.  The climate has rebalanced and we can now see daylight.  We're still cleaning up the clothes from that day but soon it'll be a distant memory.
I'd like to end with a moral to this story: Make sure you don't place cardboard in your washing machine.  Ever.
---
---
---