Plug In!

Mar 13, 2014 11:45AM, Published by A Kitchen Drawer Writer , Categories: Community
---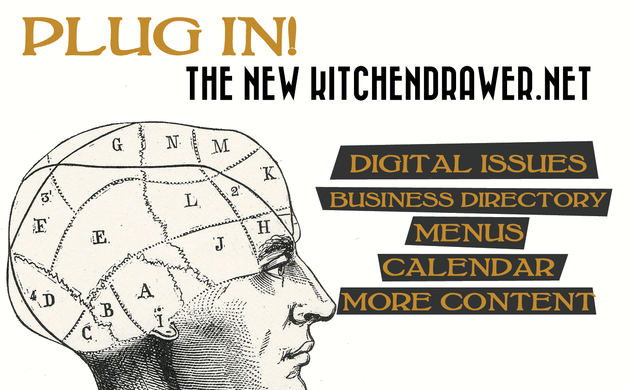 ---
---
Welcome to the new kitchendrawer.net
For 6 years we at Kitchen Drawer have been publishing a community magazine filled with history, art, events, and local Business information. We distribute to over seven counties, and over 300 business. 

We love being in print, 
but in an effort to connect more with our readers we're launching a new site that will offer even more. 
Are you a local business owner? 
We want to help you get the word out online about your goods & services. Claim your business today to get listed in our
directory
. Send the link out to your clients to boost reviews. 
Want to promote an event? 
We keep a comprehensive, up-to-date community calendar here on the site,
add your own event today. 
Access MENUS, digital issues and more! 

We're working hard to bring you more content, more pictures, more info! Stay tuned for more from
KITCHENDRAWER.net 
---
---
kitchen drawer community magazine business directory kitchendrawernet
---