Knapheide Truck & National Brake & Muffler Entrepreneur Focus

Apr 07, 2014 04:28PM, Published by A Kitchen Drawer Writer , Categories: In Print, Community
---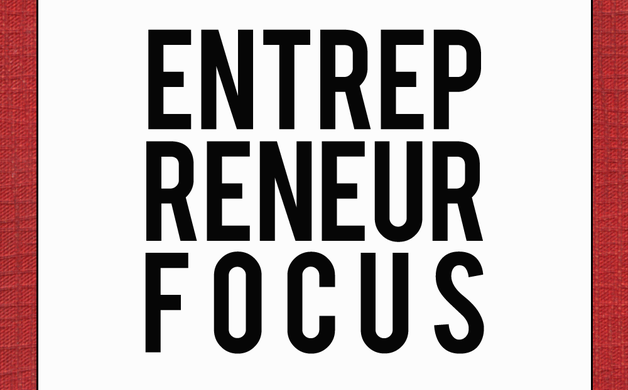 ---
Gallery: March/April 2014 Entrepreneur Focus [2 Images] Click any image to expand.
---
---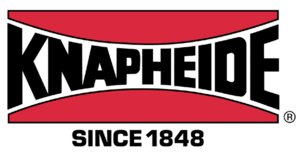 Six years ago, Knapheide purchased Ranew's Truck Equipment in Milner, which at the time was a Knapheide distributor. In 2012, Knapheide opened the location on Highway 19/41 in north Griffin. Anyone who drives on that highway will notice the shiny rows of service trucks on the former car sales lot. Inside the building, longtime employee Debby Robison is the sales coordinator, Jason Watts is the general manager, and Mike Prince handles outside sales from South Georgia, Florida, and lower Alabama.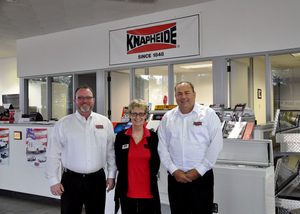 Knapheide itself has been around for a very long time. It was founded in 1848 by Herman Heinrich Knapheide, a craftsman wagon builder. He spent 42 years running the business and passed it down through the generations. In 1910, during Knapheide's third generation, they installed the first wagon body onto a Ford Model T. Even during the Great Depression, the company managed to survive. By the 1970s, Knapheide had become the largest producer of farm truck bodies in the country. Today, the company continues to thrive as the premier producer of steel service truck bodies. 
At our local Knapheide location, staff members are mostly Griffin residents. They are excited to spread the word about the many products and services they offer to the public. Customers come to them for body upfitting, spray-in bed liners, and repairs to commercial vehicles. They also offer step bars, toolboxes, LED lighting, lift gates, hitches, and van interiors. Walk-ins are welcome, and the staff is ready to help! 
Knapheide's staff is looking forward to building new client relationships in the community. They welcome you to stop by! 
Knapheide Truck Equipment MidSouth - Griffin, GA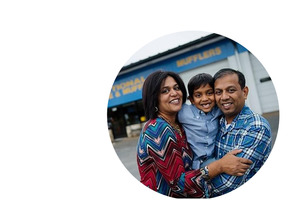 National Brake and Muffler has been operating in Griffin for over 30 years. In September of 2004, Raakesh and Seetal Patel purchased the business, and they've been working to grow it ever since.  In 1984, Raak's family came to the U.S. from England and Africa. He graduated from high school and joined the United States Marine Corps. He worked on airplanes during his time in the military, serving six years. In 1995, Raak finished college, and he and his wife pursued auto repair careers that brought them to Griffin. Raak's wife, Seetal, was born and raised in California. When they married in 2000, working on cars was just a hobby for Raak.
While the name of the shop is still National Brake and Muffler, Seetal and Raak are very proud of how much more they are able to do now. After the recent expansion and growing their staff to 10 hard working members, they are now doing everything from oil changes to transmissions. NBM also does alignments and minor and major repairs for both individual and fleet customers.
Raak is a part of the American Legion and Marine Corps League. Seetal is a member of the PTO at the school their son Millan attends. The Patel family loves the community and stays involved as much as possible.
"We have such good relationships with our clients. Lots of people say they have finally found a shop where they feel like family and feel taken care of, "says Seetal. Honesty is a strict policy at NBM. "We'd never suggest something that wasn't needed," Raak adds. With a strong staff, a clean, organized shop, and an expanded list of services, National Brake and Muffler is poised for a great 2014. And since they are celebrating their 10th anniversary in September, the timing couldn't be better. Visit National Brake and Muffler for all your automotive needs. The Patel family looks forward to working with you.
---
---
entrepreneur focus in print marchapril 2014
---