FishTales & First National Bank Entrepreneur Focus

Apr 10, 2014 11:12AM, Published by A Kitchen Drawer Writer , Categories: In Print, Community
---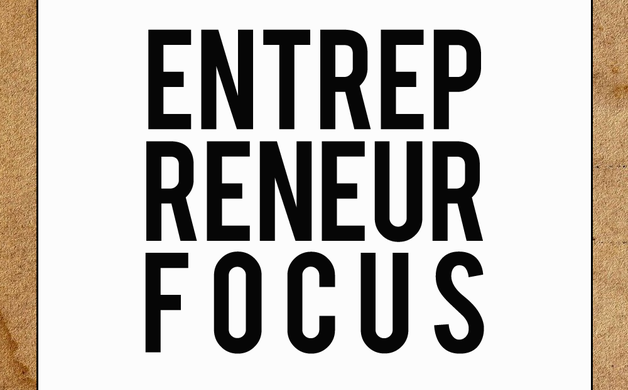 ---
Gallery: January/February 2014 Entrepreneur Focus [2 Images] Click any image to expand.
---
---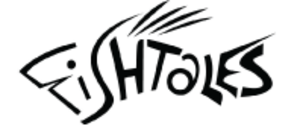 The Anderson family is well known in Griffin and surrounding areas thanks to their success in the local restaurant business. In 1972, they opened their first seafood restaurant, King's Bay, in Panacea, Florida; they later moved it to Jackson, Georgia. Next came The Family House in 1976, and then they opened The North 40 in the building that later became Country Rock. In 1985, the Andersons bought Louise's Cafeteria, where they stayed and worked for 21 years.
After that came a brief seven-year retirement, which gives Dean a laugh. "I didn't like being retired and staying home all day! I'd much rather be out talking to people and doing something I love." Dean remembers his mother, Louise, always snapping beans in the cafeteria and talking to her many friends and regular customers. "We definitely learned from the best," he says fondly.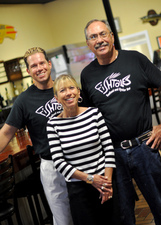 Dean, Dana, and son Chris opened FishTales in 2013 with one main focus: quality. Manager Chris says it's what he's most proud of at FishTales. They serve the freshest made-to-order seafood, most of it straight from the Gulf. Customers have been saying it's the best seafood around. "We didn't want to be the biggest; we want to be the best," says Dean. The menu includes fried catfish, raw oysters, fish tacos, seafood platters, and much more. FishTales is a must-try for a seafood lover. For the land lovers, they also offer prime and fresh hamburger steaks as well as some chicken dishes.
Chris laughs as he remembers being a child growing up in the restaurant industry. "I helped, played a lot of the quiet game, and got in the way a lot. I'm so glad the family still works so well together. There's nothing I'd rather be doing."
The Andersons are excited to be part of this community and working together as a family. Find them on Facebook for more information, or better yet, drop in for lunch or dinner sometime. You will be glad you did.
FIRST NATIONAL BANK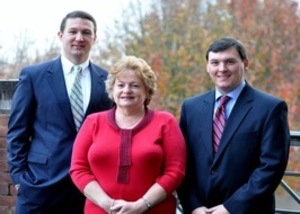 Since 1933, First National Bank has built a legacy—of integrity, reliability, trust, and innovation—in and around the Griffin community. As part of their commitment to their customers, they strive to understand their individual needs and work to provide a holistic approach and real-time solutions for every area of a customer's financial life. As part of that commitment, First National Bank has recently engaged the services of Georgia Wealth Partners to provide professional management oversight for their investment and trust relationships. Chuck Copeland, President of FNB, says, "I am excited about this partnership and feel our team approach will allow us to offer a deeper and more meaningful wealth management experience for our customers going forward."
Georgia Wealth Partners is a privately-owned and fully-independent financial advisory firm located in Griffin and serving three key markets: individual investors, owners of closely-held businesses, and company sponsored retirement plans. Founders Don Crider and Corey Letson have a passion for building deep and meaningful relationships with their clients and helping them plan and make wise financial decisions. Don adds, "For us, each new client inspires new thinking. When someone is referred to us, they are facing challenges like how to care for aging parents, the sale of a family business, how to trust wealth to their heirs, or how to plan for a graceful retirement. We love helping clients find real answers for the real issues in their lives."
Don and Corey are excited about meeting and assisting new clients along with the First National Bank partnership as we begin a New Year. Contact them today to find out more about how they can serve you.
Georgia Wealth Partners - Griffin, GA
---
---
entrepreneur focus fishtales first national bank januaryfebruary 2014
---