Digital Issue: January/February 2014

Apr 10, 2014 12:22PM, Published by A Kitchen Drawer Writer , Categories: In Print
---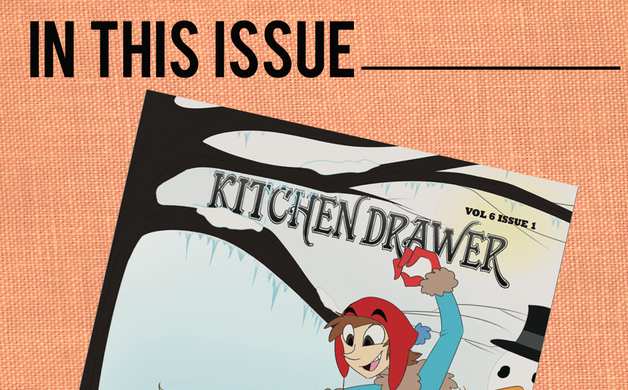 ---
---
As Kitchen Drawer enters it's 6th(!!!) year of publication, our staff and contributors look forward to the future with some New Year's Resolutions (Outdoors by Ronnie Garrison) and reflect on the past with a touching narrative contributed by Ashely Garrett.
We think this year will bring about many new exciting adventures (see: Appalachian Trail and Cave Girls) and new opportunities (see: Networking with Chris Pettis)
Enjoy this issue of Kitchen Drawer, again, and please leave us feedback in the comments! 
In This Issue

FishTales & First National Bank Entrepreneur Focus
Learn the backstory of local business, Fishtails Restaurant and First National Bank. Originally published in Vol 6 Issue 1 of Kitchen Drawer Read more

You and Chris Pettis Are Now Connected
Learn the power of networking from Wells Fargo businessman, Chris Pettis Read more

Travel: Cave Girls
Caving with the Georgia Girl Wild Cave Tours Read more

Boop, a Personal Narrative
Reprinted with permission, copyright Ashley Garrett 2013 Read more
---
---
---
januaryfebruary 2014 digital issue
---