Entrepreneur Focus: Conner-Westbury Funeral Home, Country Financial, Dr. Terry Wynne & JMax Graphics

Apr 10, 2014 01:59PM, Published by A Kitchen Drawer Writer , Categories: In Print, Community
---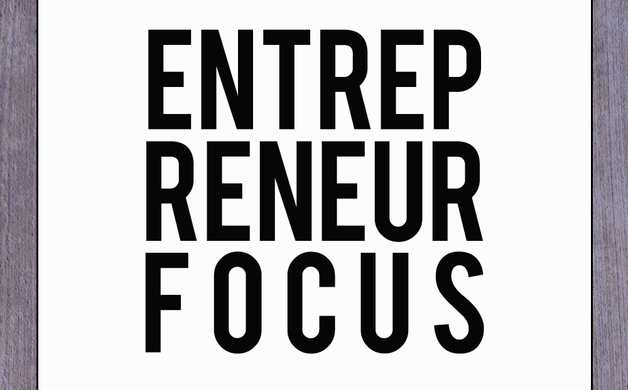 ---
---
CONNER-WESTBURY FUNERAL HOME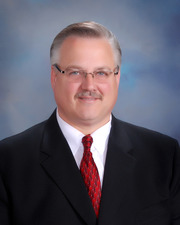 Since 1981, Griffin native Mike Conner has served area families needing funeral services. Mike and his partners founded Conner-Westbury Funeral Home in 2001, and it has grown under his leadership as managing partner. Mike is dedicated to providing the best service to the families who trust him during their times of loss. Those who rely on Mike and his staff recognize their compassion and thorough knowledge. Mike also assists families with monuments, from design to installation.
A significant expansion in 2006 allows Conner-Westbury to meet the full range of funeral service needs. Part of this expansion was the construction of a Family Center, the first of its kind in Griffin, where families can gather and enjoy a meal. Families and churches can bring meals to the center or use on-site catering. A new chapel, an on-site crematory, and an overflow area accommodating over 400 people were also included in the expansion.
The Widow's Might ministry, started by Mike with Mrs. Nancy Taylor, allows widows to join together for a relaxed time of fellowship. The group meets the first Thursday of each month in the Family Center at Conner-Westbury. Those interested may call for more information.
Mike is a member of the Georgia Funeral Directors Association. He strives to maintain up-to-date knowledge of the latest advancements and technology to best meet the needs of grieving families. Mike has been married to the former Jeanie Bunn for 32 years, and they have one son, Morris. They are members of Griffin First Assembly. Mike and his family reside at the funeral home and remain ready to provide professional and compassionate care to hurting families.
Conner Westbury Funeral Home - Griffin, GA

Country Financial Insurance/Brock Insurance Agency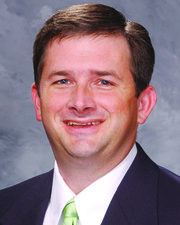 Brock Insurance Agency has been a part of the local community since 1985. Byron Brock has been with the business for many years, first working with his father, David, part time while holding full-time jobs and management positions at Delta Airlines. As time passed, Byron realized that he wanted to invest more time in the business, our local community, and his family; he began working with Brock Insurance full time on January 1, 2002. Byron has licenses to sell property and casualty insurance as well as life and health insurance.
Brock Insurance offers a full range of products, including life, health, property, and casualty insurance. "We're a one-stop shop," says Byron. "We can handle most all of your insurance needs." The company also offers a variety of financial services, including mutual funds, managed accounts, trusts, and planning for education and retirement. Byron and his staff remain dedicated to helping their customers make the wisest possible choices with their finances, especially given the difficult financial markets and unusual weather patterns of the past five years.
Byron serves on a number of committees at First United Methodist Church of Griffin and works with Boy Scout Troop 2. He is an active member of the Partners in Education program and has served on the Partners in Education board. Byron and his wife, Patti, have two sons, David and Adam.
According to Byron, Brock Insurance provides a level of service not often seen these days: "When it comes to caring about our clients and finding out what their needs are, we give them the service they used to get from a small-town insurance company." Byron adds, "Everybody deserves the same level of service, no matter how much they spend with us each month."
Dr. Terry Wynne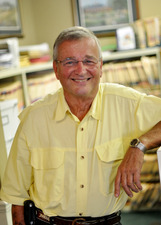 Dr. Terry Wynne is a familiar face around town, and the reason why is no surprise. His family has been practicing optometry in the area since before the roads were paved. In 1889, Dr. Wynne's grandfather, Dr. T.H. Wynne, opened a practice in Cochran, Georgia. In 1904, he moved the business to Griffin, and in 1929, Dr. Wynne's father joined in after his graduation from Columbia University. The Dr. Terry Wynne we know and love began a third generation of optometry upon his graduation from The Southern College of Optometry in 1961.
There's even more interesting history concerning the Wynne family and eye care. Dr. Wynne's father and grandfather were constantly inventing things and exploring new ways of improving the vision of their patients. "One of my father's hobbies was photography," says Dr. Wynne. "He noticed that camera lenses were coated for anti-reflection. With the help of the Georgia Institute of Technology, he was able to identify the materials and begin using them in his practice." During the '60s, the Wynne doctors were the only ones in the country applying anti-reflective coating to lenses. The cost of the service at the time was two dollars per lens. Dr. Wynne has since seen major changes in the eye care industry and often wonders what his grandfather, the first licensed optometrist in Georgia, would think.
These days, Dr. Terry Wynne remains focused on giving his patients the best care and taking a real interest in their vision. His two sons, John and Brad, chose other career paths, so to keep the family legacy going, he and Brad started www.your-eye-sight.org, a complete vision-based website. His staff and friends are never short on laughs either. Dr. Wynne is one of the funniest and most likeable people you'll meet. If you see him around town, be sure to say hello, or better yet, call the office for an appointment and SEE for yourself.
J-Max Graphics
Travis Lee & Trent Shiflett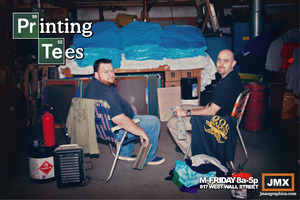 J-Max Graphics has been a part of Griffin since 1978 and was purchased from founder Terry Maxwell by present owners Travis Lee and Trent Shiflett in December of 2012. Both had worked at J-Max for years when the opportunity to purchase the business arose, so they decided to go in together and make it happen. In the last year, they have moved into their areas of expertise, with Trent doing a lot of design work (he has 20 years of experience in the field) and Travis handling the books and office work. Both are involved with keeping clients happy and operations running smoothly.
While the average order is 50-75 shirts, they have handled large corporate orders of up to 30,000 shirts. With a team of 13 employees, all orders from the smallest to the largest get the highest level of attention and quality.
The bulk of the business done by J-Max is t-shirts—for local businesses, churches, events, family reunions, sports, recreational departments, you name it. J-Max is known for being the local place to go for screen printing. Even if clients have no artwork going into a project, Trent and staff can do it all, even logo design.
Both Trent and Travis were born and raised in Griffin and are proud to be business owners here. "It's fun to own a business that allows you to be creative, even though you have to stay within certain parameters," Trent says. "We have great relationships with our repeat clients and are always happy to meet new ones. We are proud of our staff for producing high-quality products and maintaining a great working environment. We have a good time."
When asked about their own t-shirt collections, they both laugh. "Yeah, we sometimes get to take stuff home that's left over. But you tend to quit when you run out of space in the closet," says Travis.
Call or visit the crew at J-Max for more information on your custom t-shirt order.
---
---
entrepreneur focus novemberdecember 2013
---