SlowExposures Photography Festival: 11th Edition

Apr 14, 2014 09:43AM, Published by A Kitchen Drawer Writer , Categories: In Print, Community
---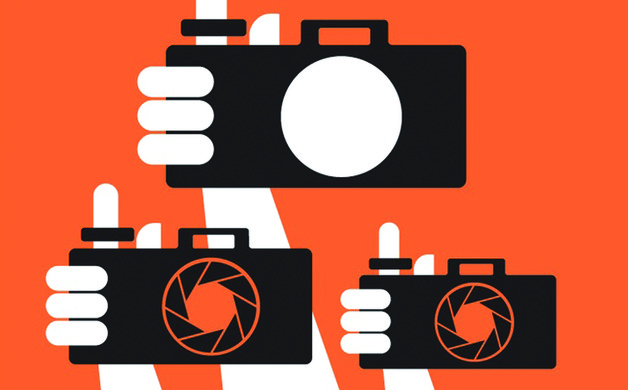 ---
Gallery: SlowExposures [6 Images] Click any image to expand.
---
---
Originally published in Volume 5 Issue 5 of Kitchen Drawer Magazine
By Chris CurryPhotography by Ellen Tew


How does a nationally known photography show happen in Pike County? SlowExposures, a photography event featuring the rural American South, is held annually during the last two weekends in September. This year, some 850 images were entered by photographers from 15 states, coast to coast. We've been covered by CNN, the Atlanta Journal-Constitution, Atlanta magazine, Southern Living, and well-known photo blogs from across the U.S. and France.
It began in 2002. That year, we cajoled everyone we knew to dig up and enter some old snapshots so we could make a show. Even then, before Facebook, before Twitter, and before the widespread adoption of digital format, we received some incredible images from people near and far. We knew we were onto something that resonated with people. Every year, the 70 images chosen by our guest jurors manage both to pay homage to and confound the stereotypes of this region.
Among the most interesting aspects of this homegrown undertaking are the people who make it happen and the reasons why they devote a considerable measure of their time doing it. "Why" is the question our SlowExposures volunteers asked themselves back in January as we began the process of putting together the 11th edition. We think the success of the show has everything to do with the uniqueness of this place and the people who welcome over 1,000 visitors every year.
Our group came up with some basic ideas: Place matters. Art matters. Community matters. When the three are mixed together by the SlowExposures volunteers—both natives and immigrants to the American South—a peculiar alchemy occurs. Differences in backgrounds, religions, cultures, and political affiliations fall away in the creative challenge of putting on the show. We don't discuss religion or politics. Some of us are photographers; many are not. Nevertheless, that hard-to-define idea of place communicates itself to people from across the U.S.—photographers, collectors, photography lovers, and local folks. We all feel it. It was the impetus for the show—the "slow" in SlowExposures means "slow down and look at the landscape." Back in 2002, we were reacting to the proliferation of cookie-cutter subdivisions and the destruction of our historic buildings. Now, every year, we stage photography exhibits all over Pike County in buildings that are listed on the National Register of Historic Places.
Our visitors use words like "genuine," "authentic," and "welcoming" to describe their experience of the show. One year, renowned photographer Sylvia Plachy arrived late one night from New York City by way of China where she was opening a show. As she got out of the car in Concord, a small group of Black Angus cattle were moving through the moonlit shadows in the pecan orchard in front of the century-old log cabin where she was staying. She was enchanted with her very first experience of the rural South and has returned every year to shoot pictures of the countryside. We later discovered that this landscape brought back memories of her native Hungary, from which she escaped during the Hungarian Revolution. Ninety minutes after we pick up show faculty from the Hartsfield-Jackson airport, they find themselves in a part of the American South they have never experienced. Lush landscapes and hospitality combined with cutting-edge photography make for a great respite from many people's everyday lives (especially since many of our visitors find themselves without cell service for the first time in years).
This year, our jurors are Rob McDonald from Charlottesville, Virginia and Kevin Miller from Daytona Beach, Florida. Sitting in the Blue Ridge Mountains and Australia respectively, they selected the show's 70 images online. They will meet in person on opening day, September 20, and will choose the winning photographs from the actual work hanging on the walls. This year is special because we are establishing the Paul Conlan Prize for first place. Paul, a fantastic photographer and one of our longtime contributors, died suddenly this past January. His winning SlowExposures images will be featured in a retrospective show, reminding us of his unique perspective.
SlowExposures 2013 will feature a number of free exhibits as well as a number of fee-based seminars for folks who are interested in the making of a picture. Two workshops, Photography 101 and 102, will demystify digital picture taking and serve as inspiration for future SlowExposures entrants. On Sunday morning of the opening weekend, the jurors will talk about the process of selecting this year's work, and in the afternoon they will join many of the photographers at JAM (Jurors and Artists Mingling) for spontaneous conversations about the work. (These events are free, and the public is invited.) Chicago-based Gayle Stevens will present a workshop on a historic processing technique that is capturing the imagination of photographers throughout the country. For photographers who are seeking to move their work up to the next level, there is the Portfolio Review, in which experts in the field evaluate portfolios and offer suggestions and ideas.
Woven throughout the Festival are parties, socializing, one-on-one meetings with photographers, and myriad chances to exchange ideas, viewpoints, and experiences. It's an opportunity to encounter support for, or challenges to, long-held or contemporary beliefs about many topics—from the state of photography to the South's history and culture. Our group has plenty of stories about this annual experiment in how place, art, and community all combine to create something powerful. We invite everyone to share it with us.
Free events include the Main Exhibition, the Paul Conlan Retrospective, and the Students' Show, all at the R.F. Strickland Building in Concord and satellite shows at the Whiskey Bonding Barn (Molena) and A Novel Experience (Zebulon). These 2013 exhibits are all open at the following times: Friday, September 20, 2-5; Saturday, September 21, 11-5; Sunday, September 22, Noon – 5; Friday, Sept 27, 2-5; Saturday, September 28, 11-5; and Sunday, September 29, 11-5.
For more information, please visit www.slowexposures.org.
---
---
arts entertainment volume 5 issue 5 photography slowexposures septemberoctober 2013 georgia stuff to do slowexposures photography festival pike county concord
---