Digital Issue: September/October 2013

Apr 14, 2014 10:17AM, Published by A Kitchen Drawer Writer , Categories: In Print
---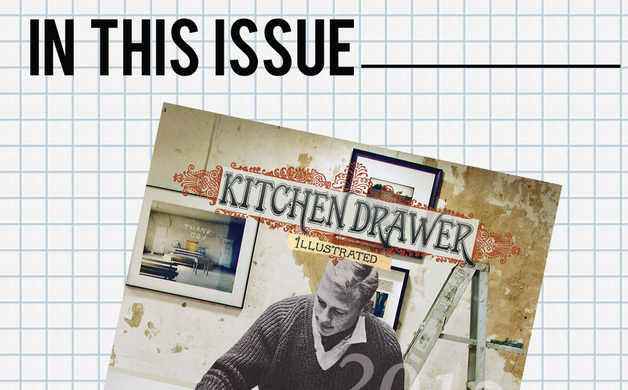 ---
---
Kitchen Drawer has always been a big supporter of the nationally-recognized photography event,
Slow
Exposures and in this issue it's one of our biggest features. Read the article below to find out more about this annual event. 
As we approach fall, this issue is filled with all things that remind us of crisp leaves, beautiful colors and cooler temperatures. Including: Outdoors, Homegrown Bluegrass and a Haunted Griffin article (oooohhhh). 
Click through the entire digital issue and read featured articles below.
In This Issue 

SlowExposures Photography Festival: 11th Edition
Get the backstory and a behind-the-scenes peak at the Annual nationally-known photography exhibit, SlowExposures. Read more

Entrepreneur Focus: Bette's, Christian Women's Center, Holly's House, Rogers Turf Care
Featuring a wide variety of business owners, Entrepreneur Focus puts you up close and personal with the businesses around town. Read more 

Fiction: The Bridge
Resident Fiction author Amanda Cera explores the delicate balance of family life and sibling relationships in The Bridge Read more

Biography: Michelle Barker
Michelle Barker, Griffin native works at Griffin Gallery but is also an expert dog trainer and handler, learn some of her tips below Read more
---
---
---
volume 5 issue 5 digital issue septemberoctober 2013
---