Digital Issue: May/June 2013

Apr 14, 2014 02:37PM, Published by A Kitchen Drawer Writer , Categories: In Print
---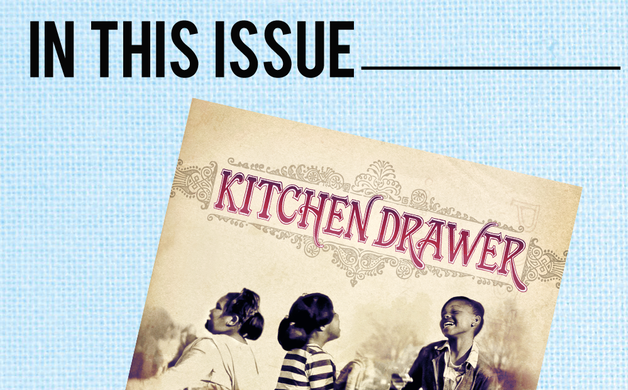 ---
---
It's a beautiful summer in Georgia, and Volume 5 Issue 3 captures all things fun, warm, and lively around town. 
Hop over to the water and check out the article on the Canvas Chair Sailors, Then enjoy the beautiful work from local artist, Jen Schultz. Also in this issue: Griffin Gun Club, Paparazzi and another exciting movie review.
Click through the digital issue, and browse featured articles below. And as always, tell us what you think in the comments! 
Featured Articles 

Canvas Chair Sailors
On Thursday & Saturday afternoons at 1:00, the Canvas Chair Sailors take to the Wyomia Tyus Park to sail Read more

Made Here: 1888 Mills
1888 Mills' involvement in the Walmart initiative to invest $50 billion in American-made products. Read more

Artist Profile - Jennifer Schultz
Read up on the self taught and incredibly talented local artist Jennifer Schultz. Read more

Griffin Archives
Dick Morrow is digging up the past, to resurrect old stories, revisit forgotten characters, and preserve Spalding County's rich history. Read more

Movie Review - The Hobbit
2012's The Hobbit, reviewed by our film writer, Clark Douglas. Read more
---
---
---
digital issue volume 5 issue 3 mayjune 2013
---