Gun Control: Facts & Fiction

Apr 14, 2014 02:59PM, Published by A Kitchen Drawer Writer , Categories: Lifestyle, In Print
---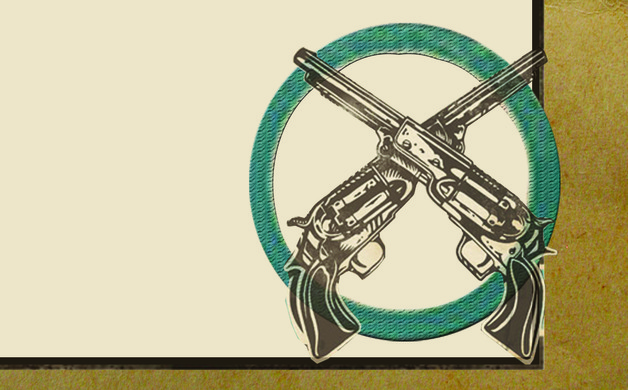 ---
---
Originally published in Volume 5 Issue 2 of Kitchen Drawer Magazine 
By Ronnie Garrison 


            The most recent version of the assault weapon ban tries to define one, then goes on to list 157 different guns. The politicians and those who would ban guns have to list specific guns because their definition of an assault weapon would include many, if not most, hunting guns, without specifying which ones they mean. Even with that, some of the wording in the bill may outlaw all semiautomatic rifles, pistols, and shotguns.
            An AR-15 is the gun most in the news that some would like to outlaw. It is just like any other semiautomatic rifle, in that it shoots one bullet each time you pull the trigger. It fires a .223 round of ammunition. A common misconception about these guns is that that they fire a big bullet. The .223 is actually the smallest caliber legal for deer hunting in Georgia. A 30-06, which is usually considered a hunting rifle rather than an assault weapon, fires a much bigger bullet, almost half again as big around as a .223, with much more powder. Similarly, the popular Remington 750 Woodsmaster hunting rifle is semiautomatic, comes in various calibers bigger than the .223, fires a "big" bullet, and is basically no different, except in the way it looks, than any other "assault weapon."
            "Cop killer bullets" is another buzz phrase used by those wanting to ban guns and ammo. They define a "cop killer bullet" as one that will penetrate a ballistic vest, often called a bulletproof vest, or more accurately, a bullet-resistant vest. Problem is, every bullet legal for deer hunting will penetrate all but a Type III or IV vest, which are not common and are very expensive. If you ban bullets that will penetrate a bulletproof vest, you will ban all bullets legal for deer hunting. Is that done intentionally or because those wanting to ban guns and bullets don't know anything about guns, hunting, or shooting?
            The "gun show loophole" is discussed a lot. Some people want a law banning the sale of guns between individuals, no matter where it happens. So if I wanted to sell one of my hunting rifles to another member of my hunting club, I couldn't without their getting a background check. The big problem with that is the fact it is illegal for individuals to access the background check database. If you or I wanted to sell a gun, we would have to go to a Federal Firearms License dealer like Berry's Sporting Goods and get them to run the check, for a fee. That is already the law in California and New York state. In those states now, and everywhere that law passes, the individual selling the gun and the individual buying a gun would probably have to get permits to buy and sell. Those permits and checks could cost more than the price of the gun. I am sure no criminal would go that route, anyway. They steal guns or buy them on the street illegally.
            I keep hearing that nobody needs a high-capacity clip. The state of New York just passed a law banning any clip that holds more than seven bullets. Most hunting rifles don't hold over seven bullets, and most states do not allow hunting with a clip with more than seven rounds in it. But some common deer rifles will accept any size clip, so they could be banned.
            Just imagine you are at home late one night and three thugs kick in your door. You could do as the government suggests and hide, or use scissors to protect yourself, but even if you have a gun with seven rounds, what if you miss with a couple of shots, or don't stop all three thugs with seven shots? You can never have too many bullets in your gun when protecting yourself.
            Guess what—most police officers carry semiautomatic pistols with clips holding at least 15 rounds. They know the importance of having enough bullets. Funny thing, in New York they forgot to exempt police, so right now almost all pistols carried by the police in that state are illegal guns. Why should the police be allowed to protect themselves better than we are allowed to protect ourselves?
            Laws controlling things usually don't work. Look at the prohibitions on alcohol, illegal drugs, and banned books. Laws banning guns have never worked and never will. They only affect those willing to follow laws—law-abiding citizens like you and me. Criminals, by definition, break laws. They'll find a way to get guns, whether private gun ownership is legal or not.
You can read more from Ronnie here
---
---
volume 5 issue 2 outdoors lifestyle marchapril 2013 gun control controversial issues laws
---