Entrepreneur Focus: Caldwell & Irvin, Murray Company Realtors

May 12, 2014 03:20PM, Published by A Kitchen Drawer Writer , Categories: Community
---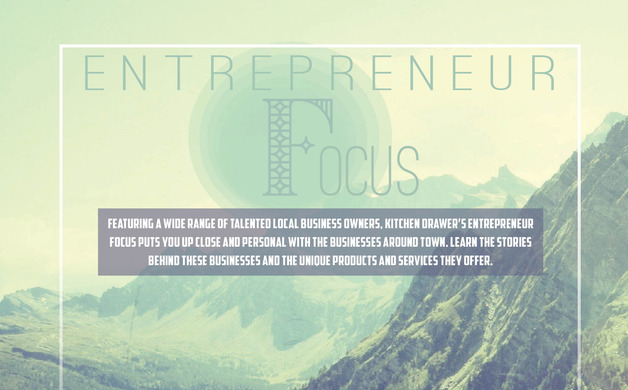 ---
---
Originally published in Volume 6 Issue 3 of Kitchen Drawer Magazine

Caldwell & Irving Attorneys at Law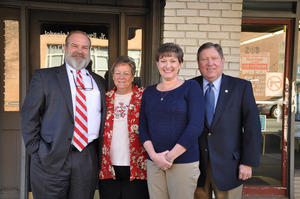 If you spend any time on the square in Thomaston, you'll probably recognize Caldwell & Irvin's black awning with "Law Office" in white letters near the corner of South Center Street and Gordon Street. Mark Irvin graduated from UGA and Mercer and worked as a District Attorney in Griffin for seven years. He opened a private practice in 2002 and was joined in 2010 by Johnnie L. Caldwell, Jr. Johnnie graduated from UGA and the Walter F. George School of Law. He is retired from serving as a Superior Court judge in the Griffin Judicial Circuit and is a former District Attorney. Johnnie is now the State Representative for District 131. Mark and Johnnie practice criminal, civil, family, juvenile, personal injury, and real estate law.
Both Mark and Johnnie were born and raised in Upson County and have raised their families there. Mark and his wife Lauri have two daughters, ages 14 and 16. Johnnie and Rita Caldwell's three grown children are a nurse, an elementary school teacher, and a U.S. Navy pilot.
Running a busy law office wouldn't be possible without the two other crucial staff members. As the office manager since 2002, Sharlene Sanders keeps the business running smoothly. Kim House handles real estate and city court. With the four members of the team working together, Johnnie Caldwell and Mark Irvin have built an efficient practice that boasts small-town hospitality and compassion but also gets results for their clients. "With 63 years combined experience, we have this down," Mark says. "And having strong roots in Thomaston, I can't imagine being anywhere else."
They do make some time for hobbies, of course. Mark has his bareboat charter license and enjoys floating down the Flint River. He also likes woodworking and building furniture. Johnnie has farmed cattle and hay for over 40 years and enjoys hunting and fishing in his free time.
Caldwell & Irvin is proud to be part of the Thomaston community. To schedule a consultation about your case, or if you have any questions about Caldwell & Irvin, call Sharlene at 706-646-5100.
Caldwell & Irvin Attorneys at Law - Thomaston, GA

Murray Company Realtors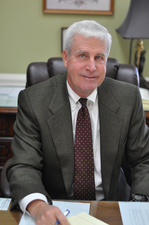 Niles Murray is a fifth generation Griffinite, graduating from Griffin High School only a couple of years after the Bears became their official mascot. He graduated from Valdosta State University with a degree in business administration, and after acquiring his real estate license in 1976, he began working for the Macon realty company Hudson and Marshall.
Niles returned to Griffin in 1980 and began working with his father at Murray Company Realtors. His total experience adds up to an impressive 38 years in the business. Murray Company also specializes in brokerage and property management and has developed several subdivisions in the area, including Four Oaks, Maplewood, and Maddox Woods.
Murray Company has a team of ten realtors working in commercial and residential property sales and rentals. Of course, Niles knows the ins and outs of how the market has been changing over the last decade. "From the height of the real estate market in 2008, it declined at least 50% here. It has turned around gradually and is up some but not yet close to its former peak. Improvement is happening, though, and everyone—realtors, sellers, and homebuyers alike, are appreciative of that," says Niles.
Niles Murray resides in Griffin with his wife, Dotty, who has been a flight attendant with Delta for 34 years. His kids, George and Olivia, are also local, and Olivia is currently working on her own real estate license. When he's not working or spending time with his family, you can most likely find Niles at a bass fishing competition or hunting in South Georgia. Niles is proud to be a part of our community and is excited about the trend of growth we are seeing here. "People are starting to move this way from north of Atlanta because of traffic and higher costs [in Atlanta]. There's lots of quality development here. Good things are happening, and we are becoming a more progressive area."
Murray Company Realtors - Griffin, GA

---
---
griffin entrepreneur focus murray company volume 6 issue 3 caldwell irvin georgia attorneys realtors
---