Digital Issue: May/June 2014

May 12, 2014 04:46PM, Published by A Kitchen Drawer Writer , Categories: In Print, Today
---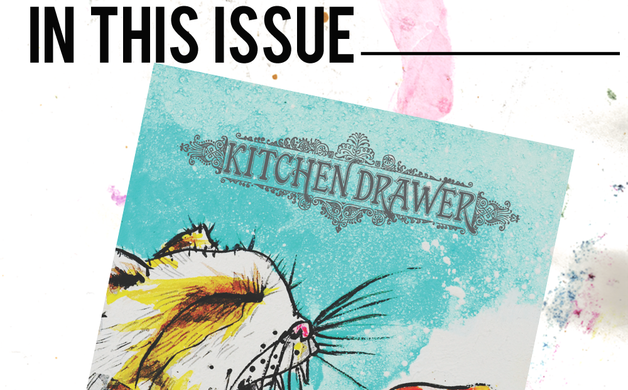 ---
---
"It's a cat-eat-bird world" That the motto from our cover, by local artist Jen Schultz. But it's colorful, and different and very
Kitchen Drawer
. 
In this issue, it's all summer, from Peaches at Dickey Farms (the peach ice cream looks amazing!) to baseball with the Braves it's warm and bright in Volume 6 Issue 3. 
Plus, what is summer without some good eats? Check out Kitchen table from Courthouse Tavern in Fayetteville, and the Restaurant Review of Smokin' Swine in McDonough-Boy it was good! 
Read on for more, and click through our digital issue below. And please let us know what you think in the comments! 
Featured Articles 

Entrepreneur Focus: Caldwell & Irvin, Murray Company Realtors
Get to know our local business owners! Read more

Biography: The Drs. Kong
Featuring Dr. Stephanie Kong and Dr. Waine Kong Read more

Kitchen Drawer Restaurant review: Smokin' swine BBq
KD readers asked for it, so here you go, Kitchen Drawer eats their way through Smokin' Swine BBQ and lives to tell about it! Read more

Griffin Amphitheater: Coming Soon?
The Main Street Program, in conjunction with the Griffin Downtown Council, has begun plans for an amphitheater in Griffin, how can you help? Read more
---
Volume 6 Issue 3 Digital Issue
---
---
digital issue volume 6 issue 3
---