Calendar Dogs: Dolly Goodpuppy Makes a Difference

May 28, 2014 11:51AM, Published by A Kitchen Drawer Writer , Categories: Community
---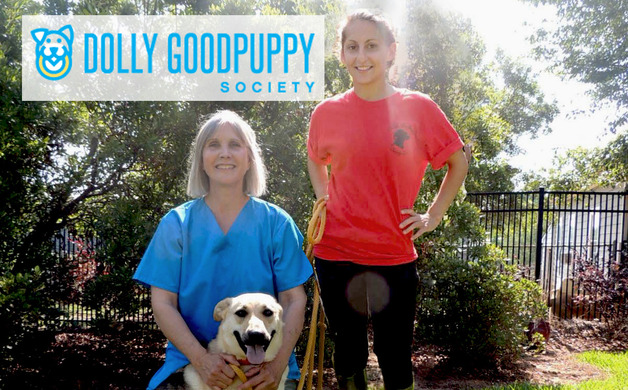 ---
---
"What kind of a crazy person spends their retirement on a kennel for stray dogs?"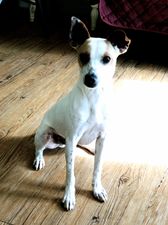 Patricia Peurifoy laughs to herself as she stands on the beautiful grounds of the kennel she has run since 2009. She follows that up with "There's nothing I love more than dogs." And her love for dogs is clear from the time, effort and money she puts into Dolly Goodpuppy Society, an education and rescue center for dogs. 
About Dolly Goodpuppy
Although, Dolly Goodpuppy currently has a wide range of adoptable dogs looking for forever homes, Patricia says the main mission is education about spay and neuter. Currently, the Lamar County Ambassador for spay/neuter program for the Atlanta Humane Society, Dolly Goodpuppy tries to target the problem of the breeding population by facilitating affordable spay/neuter procedures for those in need. While rescuing a dog off the street is beautiful thing, making spay/neuter more readily available can help good samaritans attack the root issue of over-breeding and stray dogs in our counties. 
Although Patricia admits to having experienced many heartbreaking stories, she sees that their diligent mission has made a difference, animal control numbers in Lamar County are down since 2010. In addition, much of her joy and gratification comes from the many successful adoptions she seen over the years. When adopting from Dolly Goodpuppy, the dogs have been spayed/neutered, are up-to-date on shots, and many have microchips. Patricia and volunteers spend a good amount of time with each dog, making sure they can be placed with families and working on any potential issues.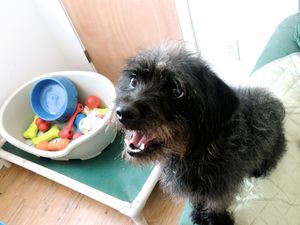 In the playroom that also serves as a training area, 
we met several dogs that were sweet, loving, and well behaved, like T-Bear (left). And Macie, a german shepherd mix pictured above with Patricia, and a little dog with a HUGE personality (his name is very fitting, Oliver Twist.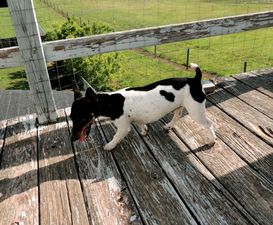 There are plenty more just looking for people  to love. 
How You Can Help
There are several things Dolly Goodpuppy
always
needs: donations, volunteers and foster homes. You can donate directly on the website
dollygoodpuppy.org
 where you can also see available dogs, and Patricia encourages those interested in adoption to make an appointment to visit the kennel to see which dogs they connect with in person. 
If you are interested in being a foster home or volunteering please email volunteer@dollygoodpuppy.org. or dollygoodpuppy@gmail.com 
---
---
barnesville dolly goodpuppy society animals georgia dogs animal care volunteer groups animal adoptions charitable organizations lamar county
---