Product Review: Burt's Bees for Dogs

May 28, 2014 02:59PM, Published by A Kitchen Drawer Writer , Categories: Lifestyle
---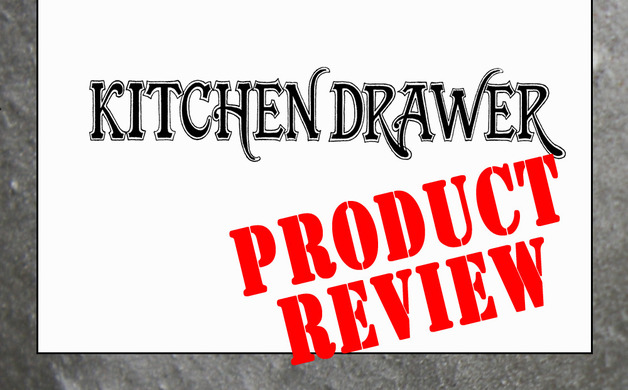 ---
---
Summer can be a wonderful and a treacherous time for our dogs. 
It's filled with long walks, swims, and time outdoors-which comes with fleas, ticks, mosquitos and ...hot spots. Many of our dogs suffer from various skin problems in the summer, and one common one is hot spots. There is a wide range of treatments for this doggy problem, from the dreaded cone, to steroids, creams, powders ect. However, most pet owners would prefer to avoid medications and veterinary offices when possible. 
Enter Burt's Bees for pets. The popular natural brand has now introduced an entire line for pets, available at most local pet stores. We decided to give it a try with the Soothing Hot Spot Spray with apple cider vinegar and aloe vera, it promises to help sooth and restore pH balance to help hot spots heal naturally. 
The Verdict
It works. See for yourself below. Having had to resort to steroids in the past to treat my dogs skin allergies I was happy to see a hot spot on her tail clear up after just a few days using the product. It also seemed to sooth her sore when I gently applied it. Of course, it's important to make sure they leave the area alone, and this spray seemed to help with that as well. Hopefully, by treating hot spot prone areas, this spray might also prevent sores from starting!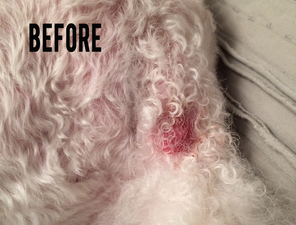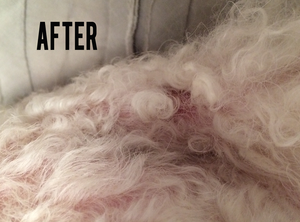 What other products should Kitchen Drawer review? Leave us a comment below. 
---
---
---
animals product review summer burt's bees dogs natural products natural remedies animal care
---