The Joys of Infant Massage

May 29, 2014 11:03AM, Published by A Kitchen Drawer Writer , Categories: Lifestyle
---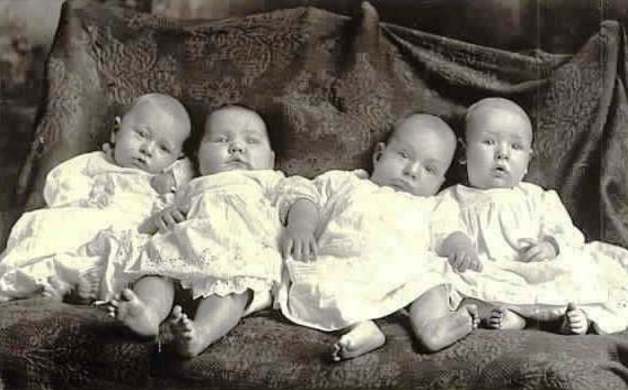 ---
---
By Paul Watson 
Chandler Peters, a certified instructor for infant massage, is now offering classes to parents of infants 12 months of age and younger starting summer 2014. These classes are open to all parents and are approved by the state of Georgia for foster parent education hours.
During her five-week courses, Peters gives demonstrations of different strokes, provides about 20 minutes of massage time per class, and offers education for parents, which includes various topics such as the benefits of infant massage, what oils to use, and crying. Classes are concluded with open discussion. In the classes, babies are massaged without diapers using cold-pressed oils, such as sunflower or vegetable oil.
Peters said the course length is ideal for parents. "The class is five weeks…to give the parents long enough to learn the full body routine and get used to it." Infant massage has long been used as a tool to soothe babies and to create a stronger bond between an infant and his or her parents. Dr. Frederick Laboyer, who introduced the tradition to the western world, said infant massage is essential to babies. "Being touched and caressed, being massaged, is food for the infant—food as necessary as minerals, vitamins, and proteins," Laboyer said.
Many benefits accompany infant massage, according to Peters. Proper infant massage can promote better sleep, facilitate body awareness, boost babies' immune systems, and help with digestion. It can also improve blood circulation and skin condition, balance respiration, and relieve teething pain.
Peters points out that the child is not the only recipient of benefits. By practicing infant massage, parents learn to understand and respond to their baby's cues, learn how to calm and soothe their child, find an additional avenue for close and nurturing contact, and bond more closely with their child. Caregivers often report feeling more comfortable and confident in their abilities after practicing infant massage.
These benefits are provided in four distinct ways. First, infant massage stimulates the nervous, circulatory, respiratory, elimination, and immune systems in the child. Oxytocin, a natural calming agent often called the "cuddle hormone," is stimulated in both the infant and the parent. Prolactin, which promotes milk production, is also stimulated in the mother.
Second, massage promotes relaxation in the child. It helps a baby relieve tension and respond in a relaxed manner to the constant sensory stimulation from his or her environment. This encourages a healthier sleep-and-wake cycle and helps the child, and, in turn, the parents, sleep better at night.
Touch combined with vocalization helps reduce pain levels up to 80 percent, according to Peters. Massage helps tone the digestive tract, which helps alleviate gas and promote waste elimination, and encourages the release of hormones needed for nutrient absorption. Endorphins, which act as natural painkillers and ease emotional distress, are also released during massage.
Finally, infant massage incorporates the elements of bonding and attachment, including eye-to-eye and skin-to-skin contact, body scent, vocalization, and responsiveness. The hormones stimulated by the practice promote bonding and attachment between parent and baby.
Chandler Peters began the road to infant massage when she was looking for opportunities to serve in orphanages. She found one orphanage in Japan which had a program that trained caregivers in the practice by providing an opportunity to massage a baby every day for six months.
Peters became increasingly interested in the practice and found Infant Massage USA and their training for Certified Educators of Infant Massage. She is currently in nursing school with the goal of being a midwife, and infant massage naturally piqued her interest as an avenue through which she could start building relationships with young families, a group about which she is passionate.
In November 2012, Peters went to a four-day training seminar in Chicago. She spent the next five months finishing the requirements for certification, including a practicum class in which she had to teach five families how to properly massage their infants.
"I had the practicum class in my home, and I fell in love with teaching and working for the babies and parents," Peters said. "I saw the babies respond to the massage and the faces of all the mothers light up as they bonded with their babies—pure joy!"
Peters recently returned from the Philippines, where she taught 26 moms how to properly massage their babies. "They don't have access to medical treatment, so this is a way they can soothe their babies when they are uncomfortable or running a fever," Peters said.
Peters said she wants to use this both as a way to help get her through nursing school and as a ministry opportunity in the community with teen moms.
The classes will be taught at the About Bodies Yoga and Massage Studio in the old Coca-Cola building in Griffin. The course will cost $75, but discounts will be offered for the first few classes. "I don't massage babies, but I seek to empower parents by giving them a tool to soothe and love on their own baby," Peters said.
You can find more information about infant massage by visiting Peters' Facebook page at facebook.com/ChandlerPetersCIME or by visiting InfantMassage USA's website at InfantMassageUSA.com.
---
---
griffin infant massage lifestyle babies
---