Doc Holliday Beer, Wine & Arts Festival 2014

May 29, 2014 03:24PM, Published by A Kitchen Drawer Writer , Categories: Arts+Entertainment, Today
---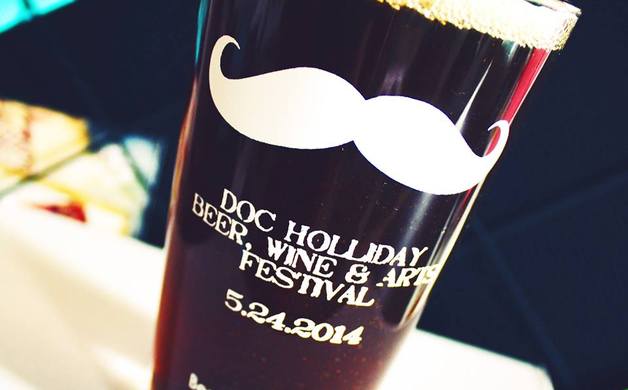 ---
Gallery: 2014 Doc Holliday Beer, Wine & Arts Festival [18 Images] Click any image to expand.
---
---
It was a day of fun and imbibing at this year's Doc Holliday Beer, Wine & Arts Festival. 
There was beer tasting of over 75 unique craft beers from all over the nation. Thank you to David Fountain for coordinating the beer list! Also, a special thanks to wine sommelier, Charles Arnold for hand picking 20 select seasonal wines. 
The live paint demonstration by local artist, Bobby Wheaton was a huge hit and was later auctioned off for charity. See the final product in the slideshow above. 
There was also a mustache contest, a printer bash (
Office Space
style), and much more, if you missed it check out the slideshow.
Proceeds go to benefit Veterans with Post Traumatic Stress Disorder and needy children in Nicaragua. Over the past 5 years the beerfest has raised and donated over $10,000 for local charities.

Join us next year for the Doc Holliday Beer, Wine & Arts Festival on May 23, 2015
---
---
arts entertainment griffin beer beerfest georgia doc holliday wine festival charitable organizations spalding county stuff to do park 6th
---