Good reads: our favorite articles

Jun 13, 2014 02:55PM, Published by A Kitchen Drawer Writer , Categories: Arts+Entertainment, Today
---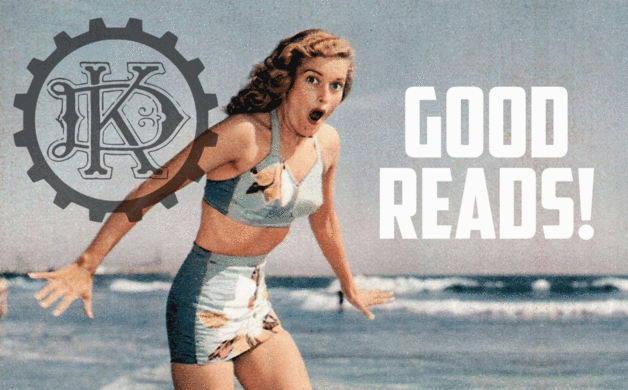 ---
---









READS FROM KITCHENDRAWER.NET 

The Children's Summer Reading Program is off to a great start. The two children's programs that have already occurred drew a large and enthusiastic audience.
Read more

Kitchen Drawer takes a walk around the grounds of Dolly Goodpuppy Society with Patricia Peurifoy
Read more

St. Simon's Island, GA is no longer Georgia's best kept secret since being named America's favorite beach town by "Travel + Leisure" Magazine.
Read more

Once you have a sip of this refreshing, tart spin on the classic margarita, you'll never use sour mix again!
Read more

Get your work out there! The SlowExposures submission deadline for 2014 is JUNE 15!
Read more
Good Reads from Around the Web
---
---
---