Local Teacher's New Mystery Uses Cyberbullying for a Poison Pen

Jun 17, 2014 07:15PM, Published by A Kitchen Drawer Writer , Categories: Arts+Entertainment, Community
---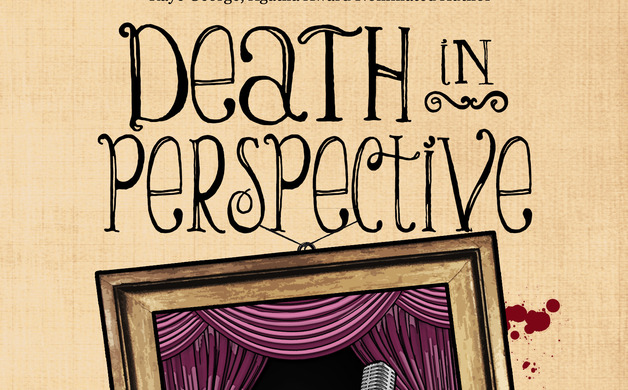 ---
---
Former Sandy Creek High School teacher Larissa (Hoffman) Reinhart returns to a familiar setting, a high school, with a controversial topic, cyberbullying, in her fourth Cherry Tucker mystery Death in Perspective (Henery Press), releasing June 24th. She'll celebrate the release at Barnes & Noble bookstore at Ashley Park in Newnan on Saturday, June 28, from 2-4 p.m. with a launch party and book signing. The public is invited to participate in the party with a gift basket raffle, refreshments, and Cherry Tucker goodies. !
Death in Perspective uses humor in a murder mystery to delve into the sensitive topics of suicide, cyberbullying, and the use of personal technology in schools. Reinhart's best selling humorous mystery series portrays small town Georgia artist Cherry Tucker, "big in mouth and small in stature," who struggles to support her art career while becoming embroiled in local crime solving. This year Reinhart has also been nominated for Georgia Author of the Year in fiction for her third Cherry Tucker Mystery, Hijack in Abstract. Death in Perspective has also been listed as one of five "Fun Beach Reads by Georgia Authors" in Fayette Woman Magazine this month.!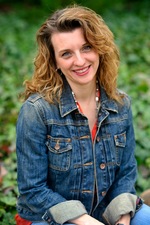 Reinhart is a member of the Atlanta chapter of Sisters in Crime and Romance Writers of America, as well as a member of several national writers' organizations including International Thriller Writers and Mystery Writers of America. She has spoken on author panels at Malice Domestic mystery convention in Bethesda, MD, and Killer Nashville mystery writer's conference in Nashville, TN, and will teach a workshop on cozy mysteries, "The Three Faces of Suspense," with fellow Georgia suspense writers Debby Guisti and Leslie Tentler at Georgia Romance Writers' Moonlight & Magnolias conference at the Atlanta Hilton Northeast, October 10-12th, 2014.

On August 9, from 2-4 p.m., Larissa will also sign books as part of Peachtree City Library's summer long art contest, "Ride the Wind." Artists of all ages are encouraged to enter the summer contest. Rules and the entry form can be obtained from Peachtree City Library at 201 Willow Bend Rd, Peachtree City, (770) 631-2520.

After teaching in the US and Japan, Larissa enjoys writing, particularly sassy female characters with a penchant for trouble. She lives in Peachtree City with her family and Cairn Terrier, Biscuit. Larissa Reinhart's third Cherry Tucker book, Hijack in Abstract, is a 50th Annual Georgia Author of the Year Nominee. The first, Portrait of a Dead Guy, was a 2012 Daphne du Maurier finalist for Excellence in Mystery/Suspense, 2012 The Emily finalist, and 2011 Dixie Kane Memorial Winner. Death in Perspective is the fourth book in the best selling Cherry Tucker Mystery series. Learn more about Larissa at LarissaReinhart.com.

Death in Perspective (Henery Press, June 24, 2014)— In Cherry Tucker's fourth mystery, the curtain rises on Cherry's debut as a high school set designer at the posh, private Peerless Day Academy. Cherry's been hired to design scenery for an avant garde adaptation of Romeo and Juliet, but the theater teacher's hoping Cherry can also turn the spotlight on a malicious bully who's sending poisonous texts to the faculty. The director's got his own drama to hide, and the phantom texter seems eager to spill school secrets. When a school secretary's death is ruled a suicide, Cherry suspects foul play. The phantom bully may be using blackmail to rid the school of unwanted staff, urging a Montague-Capulet styled showdown.
With Deputy Luke Harper wanting to return as Cherry's leading man, he's eager to assist her efforts in fingering the phantom culprit, but Cherry fears family secrets may doom them to the role of star-crossed lovers. Offstage, Cherry's searching for her missing brother who's fixed on a vendetta against Luke's stepfamily, so she instead turns to the local, foreign racketeer, Max Avtaikin, for assistance. With the bully waiting for a murderous encore and her own family skeletons to hide, Cherry scrambles to find her brother and the mysterious texter before the phantom decides its curtains for Cherry and forces her to take a final bow.


---
---
cyberbullying larissa reinhart
---