Movie Review: RoboCop

Jul 21, 2014 01:47PM, Published by A Kitchen Drawer Writer , Categories: Arts+Entertainment
---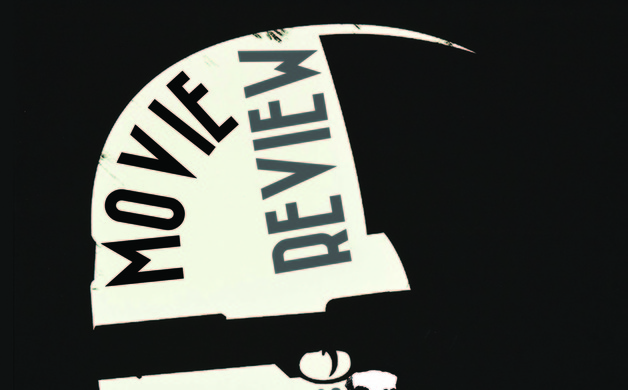 ---
---
Originally published in Volume 6 Issue 4 of Kitchen Drawer Magazine
By Clark Douglas
Our relationship with armed drones is an exceptionally complicated one. According to polling data, the majority of American voters support the military's use of drones overseas, regarding them as valuable tools in hunting down terrorists (despite the fact that they have also caused hundreds of civilian casualties). However, when someone floats the notion that drones might be a useful domestic law enforcement tool, the mood changes rather quickly. We don't want those things on American soil! Innocent people could get hurt!

So, what does any of that have to do with the 2014 remake of RoboCop? More than you might suspect. Our story begins in the near future, and drones have been replaced by more sophisticated killing machines (created by the enterprising folks at OmniCorp). These machines have played a major role in improving America's military efforts in the Middle East, and OmniCorp CEO Raymond Sellars (Michael Keaton, Batman) is determined to make them an essential part of American law enforcement. The only problem? You guessed it: the American public really isn't comfortable with the notion of these unmanned killing machines walking the streets. Naturally, Congress won't approve such measures until they're certain that it's a politically safe move. When the opinion polls change, Congress will inevitably become much more open to the idea. Sellars determines that what he needs is a human touch—something with the emotional capacity of a man and the deadly skill of a killer robot.

Enter Alex Murphy (Joel Kinnaman, The Killing), a Detroit police officer who recently suffered a horrible injury at the hands of a ruthless mob boss. Under most circumstances, Murphy's injuries would have been fatal, but OmniCorp has the technology required to save what remains of his body and replace the rest with a powerful robotic suit. After a period of inner conflict and intense training, Murphy reemerges as RoboCop—a perfect fusion of man and machine. The public responds enthusiastically, but there are some nasty side effects: as time passes, the line between man and machine begins to blur, and it becomes difficult to tell how much of Murphy is actually left. Is this a man with his own unique thoughts and feelings wearing a suit, or merely a complex robot controlled entirely by artificial intelligence?

Paul Verhoeven's 1987 version of RoboCop was noted for its extreme violence and its satirical examination of America's violent culture. The remake (helmed by talented Brazilian filmmaker José Padilha) is much tamer in terms of violent content (we're firmly in PG-13 territory here), but it shares similar ambitions of being more than a mere shoot-em-up action flick. There are a lot of big questions being asked in the film—not only about drone warfare, but also about the nature of free will, the existence of the human soul, the toxic relationship between government and corporate greed, the American public's tendency to base opinions on feelings rather than facts, and the eternal struggle between efficiency and humanity. It is also, it must be said, a movie in which a lot of stuff blows up real good. Still, the movie never loses its socially conscious and inquisitive spirit. It doesn't provide answers for all of the questions it poses, but the fact that the questions are there in the first place is worth a good deal.

The tale is elevated considerably by the presence of a handful of exceptional veteran actors, all of whom seem to bring greater dimension to their roles than what exists on the page. We've seen far too little of Michael Keaton in recent years, and he does sublime work as the twitchy, compulsive Sellars. Gary Oldman (Air Force One) has a long history of playing villains, but this time around he plays a good-hearted physician who finds himself at the center of some of the film's biggest moral dilemmas. (It's a character not too far removed from Oldman's portrait of Jim Gordon in the recent Dark Knight films.) Best of all is Samuel L. Jackson (Pulp Fiction) as Pat Novak, a bombastic talk show host who uses his program as a platform to push his own political agenda. Jackson goes over the top, but that's only because the real-life individuals his character seems inspired by (Bill O' Reilly, Keith Olbermann, Rush Limbaugh, etc.) do the same on a daily basis. Honestly, the film's least memorable character is RoboCop himself, but that's by design—for a large portion of the tale, the character is physically incapable of expressing emotion of any sort. Kinnaman delivers when he's actually given a chance to handle a meaty scene, but those moments are few and far between.

RoboCop isn't a modern masterpiece by any stretch of the imagination—too much of the movie is built on all-too-familiar action material—but I'm always pleased when a film this large actually has something to say (something other than BOOM/BANG/CRASH, I mean). Like RoboCop himself, the flick has some real humanity and thoughtfulness underneath all of that expensive machinery. It's worth a look.
---
---
---
movie review volume 6 issue 4 robocop
---