PART 2: Cleansing Is The New Black

Sep 03, 2014 05:17PM, Published by Courtney Yancey, Categories: Lifestyle
---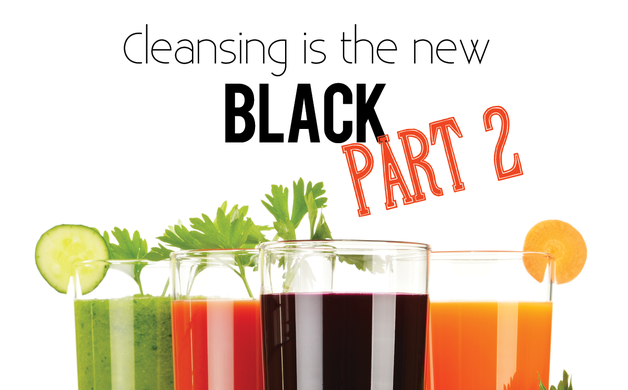 ---
---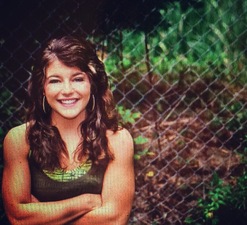 Juicing 
People get contagiously excited about it juicing. That can be a really good sign; it's worked wonders for soccer moms and celebrities alike. Vitality and digestion are typically the focus of a juice cleanse as, ideally, they cleanse the body on a cellular level. The danger in juicing is found most often in "metabolic damage", which is basically what happens when you yo-yo diet; if you do not ensure you are consuming the proper amount of nutrients, it may make you feel psycho and hinder your waist-line efforts (Welch's and Arbor Mist do not fit the bill for a "cleansing" purpose okay). Fresh produce thrown into a juicer and consumed frequently through the day is believed to achieve the desired effect of a clean out. Juice cleanses should be relatively short term (72 hours) and researched a tad before diving into it without mental prep, as needs will differ from person to person. You can buy premade juices (such as on blueprintcleanse.com) or invest in your own machine and get right to it! Regardless of the route you take, look into it according to your own body and decide rather or not you should jump in. Just stay in line with your nutritional needs so you don't find yourself knee deep in an enchilada platter as a response to ravenous hunger.
Marketed cleanses

A lot of fitness gurus are noticing the cleanse trend and meeting the demand. Popular companies such as Beachbody offer no-brainer cleansing methods involving whole foods and nutritionally sound options for a new foot forward in your health. Chances are you know some local "beachbody coaches" that will gladly point you in the right direction regarding something like the "21 Day Fix" or a "3-Day refresh", which emphasize portion control, quality foods, and a few helpful products for a boost. Beachbody pairs their supplements and programs with an emphasis on fitness, so I personally appreciate their approach. Many companies also market the option of a smoothie-style cleanse; Nutribullet sells a powder full of micronutrients that you can throw into a smoothie 3x a day should you chose a soup/smoothie style "fast" for your body. Marketed or not, the key is to ensure you know the proper time table for your body to "cleanse" and are meeting the nutritional demands of your own functions.
So to recap, you've got options. The bottom line for whatever path you chose is this: don't starve. That will only send your body for a rollercoaster hormonally and metabolically (that is bad news in the love handle world). There are TONS of options that are healthy, sustainable, and incredibly beneficial. Know your current stance: if you are coming out of a fried chicken life, you might get a headache or two (or 7) if you decide to go raw vegan for the day – it happens. Let your body respond to the healthy changes you make, do your research, stay fed, be smart, and stay active (because endorphins make you happy and who doesn't like that?). 
---
---
---
---