Entrepreneur Focus: Brightmoor Hospice, Shop @ 11th, Better Bilt Buildings, Minit Car Wash

Sep 08, 2014 08:55AM, Published by A Kitchen Drawer Writer , Categories: In Print, Community
---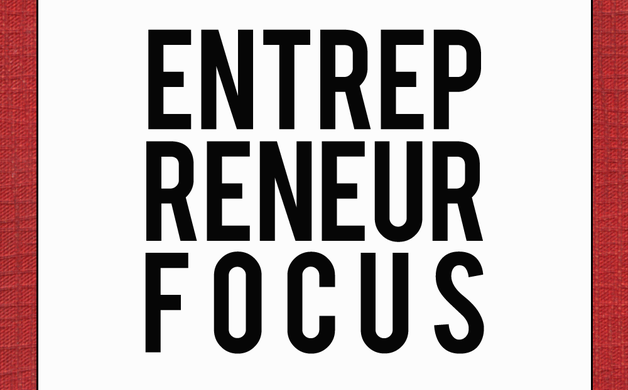 ---
---
Originally published in Volume 4 Issue 5 of Kitchen Drawer Magazine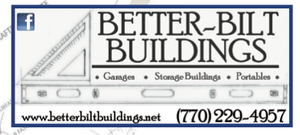 Better Bilt Buildings
Josh and Ashley Woods
In 1986, when it came time to build a storage unit in the backyard, Josh Woods' stepfather, Rod Rosenthal, decided that he would be able to a better job than anyone he could hire. Rod was right, and Better Bilt Buildings was born. Josh came to work at Better Bilt in 2002; he and his wife Ashley bought the business seven years later and have been running it ever since. Since 2001, the business has been located alongside Highway 19-41 north of Griffin. The cabins and storage units on display are quite impressive.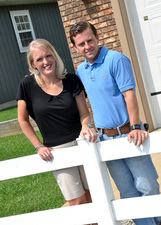 One of the most notable things about Better Bilt is the level of service they provide to customers. Josh includes services that many of the bigger competitors do not, such as custom designs, one-on-one computer-aided design (CAD) sessions, and handling all permits with the county. It's a full-service stop for building needs, and the finished product doesn't disappoint. Josh and his crews build everything from small storage units to full-sized cabins, pavilions, and recently, even an airplane hangar. Customers get to deal with Josh directly, instead of a sales associate.
 When asked if they predict the family business will continue to the next generation, Josh laughs and says, "Avery, one of our six-year-old twin girls, loves to come up here and talk to the customers while they look around, and she helps put the checks in the boxes for the crew. She says she wants to run the business someday." Josh and Ashley are happy to be a part of the community and pride themselves on the customer service and quality work for which Better Bilt is known.
Better Bilt Buildings - Griffin, GA

Brightmoor Hospice
Ron Westbury
Ron Westbury, Penny Griffin, and James Westbury, the owners and directors of Brightmoor Hospice, know firsthand how hospice can benefit patients with limited life expectancies and their families. Beginning in 2004, they were helped tremendously by hospice care during the terminal illness of a loved one. In that same year, their personal experiences helped them decide to add hospice to the assisted living and nursing home services already provided by Brightmoor. In April 2012, they opened a new 12-bed, state-of-the-art inpatient facility. Brightmoor Hospice also serves about 90 people in their own homes and at the nursing home and assisted living facilities.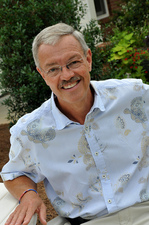 The focus of hospice is on palliative measures, and Brightmoor Hospice takes great care to provide the highest level of comfort for both patients and families. The inpatient facility has a chapel, a communal living room, a family quiet room, a children's play area, and laundry and kitchen facilities for family members. Patient rooms provide many conveniences for residents and their families, including a hide-a-bed, a large bathroom with a roll-in shower, a private patio, cable TV, and individual heating and air systems.
Ron Westbury knows that the decision to seek hospice care is never an easy one. "In a sense, it's a decision to let go," he says. Despite the inherent difficulties, Ron, Penny, and James and the staff at Brightmoor Hospice do their best to fulfill their vision of providing professional, ethical, and individualized end-of-life care with dignity, trust, and compassion as guiding values.
Brightmoor Hospice - Griffin, GA

Minit Car Wash
Tommy Cox
 Minit Car Wash, a locally owned and operated, full-service car wash, will celebrate its twentieth year in business next year. Owner Tommy Cox and his wife Angie attribute the company's longevity to competitive prices, hardworking employees, and an ability to change with the times and technology.
Tommy has been working in the business for most of his life, since he was 10 years old, washing towels at his father's car wash in East Point. When the time came to choose a new location for the business, Tommy and his dad, the late T. Calvin Cox, selected Griffin. Minit Car Wash officially opened in 1993 and offers a variety of services, including full-service washes, headlight restoration, detailing, and daily specials, as well as monthly and yearly wash cards (unlimited washes for a certain time period).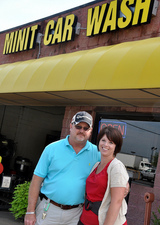 Minit Car Wash has embraced changes in the field, regularly updating their equipment and washing methods. Since opening, Minit Car Wash has recycled its water to help in water conservation. According to Tommy, the modern car wash uses more efficient chemicals than those of yesteryear, resulting in a cleaner car.
Tommy and Angie make Minit Car Wash a welcoming place. While waiting for their cars to be washed, customers can browse the selection of Circle E™ candles, for which Tommy and Angie are authorized retailers. Angie has begun a tradition of decorating a seasonally-themed tree in the lobby for customers to enjoy. Tommy and Angie are active in the local community and appreciate the relationship between the business and the community. Angie says, "I like the fact that we live in the town we work in." Minit Car Wash is looking forward to another twenty years of providing thorough, reasonably-priced services to their customers in Spalding and surrounding counties.
Minit Car Wash - Griffin, GA

Shop @ 11th
Kay Johnson Landham
Kay Landham's business started as an attic sale that began in November 2011 and was to last through Christmas. Due to overwhelming customer response, Kay opened Shop @ 11th in the building that formerly housed Jim & Joe's Photography. Kay's father, the late Joe Johnson, was Joe of the well-known studio, which operated in Griffin from 1953 to 2005. Business at Shop @ 11th has been "fabulous," according to Kay, with customers coming from all over the state. The shop lives up to the slogan on its sign: "A most interesting place.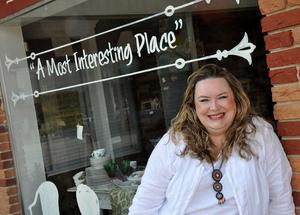 Shop @ 11th sells an eclectic mix of furniture, dinnerware, paintings, and collectibles. Some of the wares are antiques; others are newer creations, often with clever, artistic touches. "I'm all about fun," says Kay, who enjoys being a part of Griffin's growing antiques market. The establishment also offers consignment, dealer booths, and estate sales. Estate sales are especially dear to Kay's heart since they allow her to help families. Kay believes that personal service and a genuine concern for customers set her shop apart. She does business by her father's philosophy: "If you do right, you can never go wrong."
Shop@11th - Griffin, GA
---
---
---