Living Our Daily Lives 'In the Moment'

Sep 12, 2014 09:36AM, Published by A Kitchen Drawer Writer , Categories: Lifestyle
---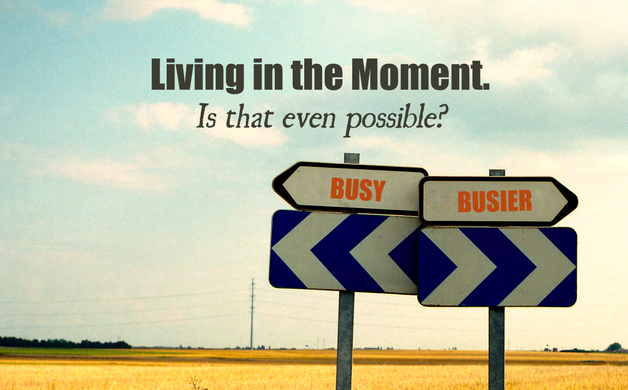 ---
---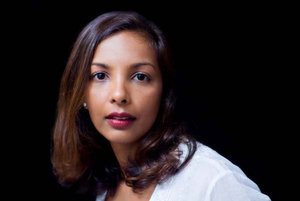 By Annie Singh-Quern
Annie Singh-Quern celebrates her life though reading, writing, photography, traveling, volunteering in the community, and making memories with family and friends. 
Life as we know it, seems to be in the fast lane.  Geared up, we race ahead, not sparing a minute, for the fear of losing 'time'.  So caught up in the act of 'moving', to reach our destination (though we may not even have a destination), we forget to think about where we are, in time, in place. 
Moving through our days then becomes a numbing experience.  We hop from one task to the other, punctuated with a sense of urgency.  With a nimble finger on the Smart phone, ready to browse through the latest update on the social media network.  We rush though the streets to our next engagement, eating our way at the wheel.  And we may even text while we are driving.  Doing one activity is not even sufficient anymore.  Cramming two or three in at once is 'more productive'. Maybe it will get us quicker to where we need to be. 
We move to the next task, but we've simply forgotten what we just did, because we never truly experienced what we had done.  We just went though the motions of our experience.  As if in a vacuum.  Our surroundings become a blur; our senses, dulled.  Nothing seems to fully exist.  Except the act of 'doing'. 
In addition to just doing, we may ruminate about the past, with,  'what if's' and 'should have's'.  And worry about the future, our heels clicking soundlessly on the path of life.  We've basically forgotten to enjoy the basic moments that we've been given. Life in the now.  Life as a present.  Life itself.
But all is not lost.  We can redirect our way of 'doing'.  Through our way of thinking.  Our manner of living.  This way of going about living our daily life is what psychologists called, 'being mindful'. 'Living in the now'  or being mindful is important because it is all we really 'know', or can experience at that instant.  The past is behind us.  The future we can never control.  All we have is 'the now'.
We can experience the present by becoming 'aware' or 'conscious'.  Not let our minds wander.    Or race.  Not even think!  But focus on what 'is' in real time. To become fully immerse in 'the moment'  we must engage all five senses -  Smell, touch, sight, hearing, and taste.
"Stop and smell the roses" is a cliche we've heard of at some point.  But even the thorns on the bushes are to be part of the experience.  However painful. 

SMELL
TOUCH
SEE
HEAR
TASTE

So, the next time we are out, whether on the running path or running on the path of life, let's not forget to - slow down.  Be mindful.  And live. 
---
---
---
Annie Singh-Quern Living in the Moment
---