FITNESS: How To Stay Active When It's Too Hot To Move

Sep 19, 2014 03:41AM, Published by Courtney Yancey, Categories: Lifestyle, Today
---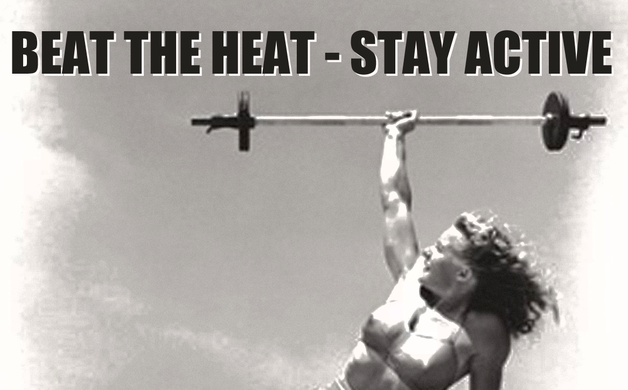 ---
---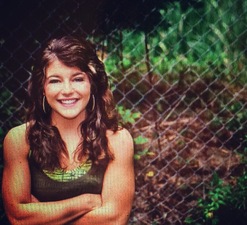 By Courtney Yancey
Time flies when you're having fun, and the past two months seem to have slipped through our fingertips. Breaking news: summer is basically over. The tanning oil has been replaced with course syllabus policies, and sleeping in has officially turned into 'I have to get up and make breakfast'. The freedom found in summertime days has gradually departed, but the heat has yet to follow the same exit strategy.
We are all excited to sip pumpkin spice lattes and hear leafs crunch beneath our feet, but as long as my car reads 90 degree temperatures I am going to have to think about how to keep my workouts as far from fatality as I can. Personally, I love to be super sweaty at the end of a workout (probably strange), but not everyone digs a drenched shirt like I do, so if you are looking for ways to stay active while we ride out the rest of our Georgia summer, Kitchen Drawer Fitness Blog has your back.
YOGA
You either hear this word euphorically or dreadfully. I don't think people are neutral about yoga. Whatever it's worth, I say GO FOR IT. There are plenty of local indoor yoga options and its benefits are indisputable. Researchers at the Morehouse School of Medicine assigned heart patients to attend yoga classes and discovered positive effects on a MOLECULAR level. Any workout that benefits you to the tiniest faculty of your physical make up is worth a shot. It is not just a challenging workout, but an excellent stress reliever. Just the name 'Yoga' sounds serene to be, and the activity is mentally balancing. You may not be running seven miles or lifting 200 pounds, but at the end of a session you are toast. Good toast. Refreshed toast. Yoga toast.
SHORT + SWEET SPRINT SESSIONS
You may not mind the Georgia heat, but as a health precaution you don't want to be in it for long. High intensity interval training (HIIT) is your golden ticket, my friend. Studies show that if you can get your heart rate high, bring it back down, and repeat this process for around a twenty minute period you will have the same metabolic effect as a weightlifting workout. That is a very simple way of explaining the HIIT process, but, twenty minutes of sprint/rest/sprint/rest will get you finished with some cardio in no time. You will be exhausted, you should be exhausted; it is not the same as running at a steady-rate for 45 minutes. 
This is the reason programs like Insanity are so effective: they get your heart rate where it needs to be, let you take a breather, and then do it all over again. Empty parking lots, around a lake, any place you can go all out for around 45 seconds and then cool off for another 45 would be a perfect place. Stretch. Hydrate. Sprint. You'll be so glad you did.
AT HOME WORKOUT
Speaking of Insanity, an at home program could work well for you, too. Most programs are 60-90 days, so it would be something great to kick off and then carry on into the holidays (because everyone is mr/mrs. Fitness during Christmas, right?). The benefit of a home fitness program is that there are no excuses. The DVD's will be there in the morning so you can wake up early and crush it; just the same, if you drag through the door later than expected, the gym being closed is not really an option on your table. The weather is also an irrelevant factor because you are in charge of the thermometer.  The only reason you won't do it is because genuinely, it's not a top priority. Beachbody.com offers tons of options for all fitness levels. If funds are a concern, check Ebay for fitness DVDs at a discount, and there are free fitness channels on YouTube to jump on board with. If you have the luxury of dedicated friends nearby, you can tag-team the same program and help be the extra push for each other (perhaps a little friendly competition?)
Fall is on its way, I promise! The crisp breeze will soon become the wind beneath your Nikes. Until then, find a way to stay active and carry your fitness into football season. Hang in there; you'll be glad you kept the habit when it's time for pumpkin pie. 
---
---
courtney yancey health fitness
---