OP-Ed Piece: The State of The Female Pop World Is Bad For Women

Sep 25, 2014 03:25PM, Published by A Kitchen Drawer Writer , Categories: Arts+Entertainment
---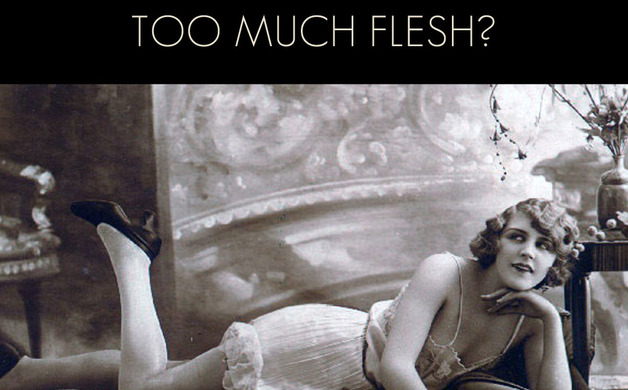 ---
---
On a Saturday night browse through Vulture (we can talk about my sad Saturday night in another article), against my better judgment I watched the music video of the collaboration between Iggy Azalea and Jennifer Lopez aptly titled, "Booty."
Sigh.
I couldn't even finish it. The song, with lyrics like "It's his birthday, give him what he's asking for" has no beat, or melody, or anything that would make you want to listen to it again. The video is nothing but two grown women engaged in bathing suit moon landings for four minutes.
I also couldn't finish it because it made me sad to be a woman.
The slant of the Vulture article is that female pop stars are involved in a bit of a posterior battle (i.e. Nicky Minaj "Anaconda"), but I think they're missing the bigger issue here. It's 2014 and we have a group of women that are clearly beautiful, rich, and I'm assuming smart in a competition to see who can push the boundaries of their sex appeal right up to the line (over the line?) of being a stripper. Strippers are looked down upon for using their bodies to make money, but pop stars who thrive on showing as much flesh as possible are looked up to by society as a whole.  Need another example? Look up what Rihanna wore to accept her CFDA Fashion Icon Award this year. And don't think Queen Bey gets out of this either, she wore a bodysuit with the butt cutout on her latest tour. 
Jennifer Lopez is 45 years old with two very young kids, and she's had a successful career but clearly her attempts to stay relevant, and disappointing album sales have pushed her into desperate territory. When is the last time you saw Jay Z and Kanye West performing in their underwear? They don't have to because they're safe to be judged on their music and personalities alone. But in the female pop world it's like a game of strip poker with each woman removing an item of clothing until they're all left standing there naked and twerking.
I think it's time for an Adele comeback. Please Adele, end your maternity leave and show these girls what you can accomplish with a great set of pipes, a killer red lip, and impenetrable sense of confidence. (There is much speculation that Adele will be dropping a new album soon, although this article says it may not be on September 25th like we all hoped.)
One problem that Adele has that Jennifer Lopez doesn't, is figuring out where to put all her Grammys.  
Do you agree? Or do you think part of the beauty of the modern woman is being able to choose to show as much as she likes? Sound off in the comments below. 
---
---
Op-Ed Pop Culture Jennifer Lopez Adele Iggy Azalea
---