MOVIE REVIEW: Life Itself

Sep 29, 2014 01:55PM, Published by A Kitchen Drawer Writer , Categories: Arts+Entertainment, In Print
---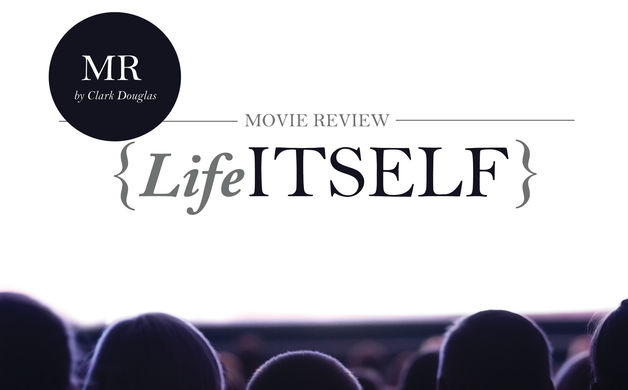 ---
---
Originally published in Volume 6 Issue 5 of Kitchen Drawer Magazine
By Clark Douglas
Even if you don't keep up with the world of film criticism, the odds are pretty good that you've heard of the late Roger Ebert. Arguably the world's most famous film critic, Ebert became a household name with the success of his television show At the Movies, which he cohosted with the prickly Gene Siskel. Officially, he was the film critic for the Chicago Sun-Times. Unofficially, he was the film critic for the entire nation. His warm, considerate writing style and personal touch gave his reviews an immediate accessibility that was arguably lacking in the work of many of his peers. Ebert persuasively made the case that a movie review is simply one individual's personal reaction to a film, not a defining statement delivered from on high. Steve James's documentary Life Itself, inspired by Ebert's memoir of the same name, makes a valiant effort to capture the richness and diversity of the man's life. For the most part, it succeeds.

When James began filming his documentary, Ebert was still alive. Alas, he looked nothing the Roger Ebert people had seen on At the Movies. In 2006, Ebert's lower jaw was removed due to cancerous tissue which had built up. The operation robbed him of the ability to speak, a cruel irony given that he was such a fantastic public speaker; many participants in the documentary reminisce about his ability to hold a crowd captive. Undeterred, Ebert expressed himself more loudly and passionately than ever by doubling down on his writing. He not only continued to churn out piles of movie reviews every week but also became a prominent presence on Twitter and began blogging on subjects as diverse as science, religion, philosophy, and art. Many have argued that his work as a blogger was so strong that it eclipsed his work as a critic.

Still, day-to-day life was an enormous struggle for Ebert during his final few years. It's difficult to watch some of the present-day scenes in which James chronicles his health challenges, which turned out to be more serious than either James or Ebert suspected they would be. Even so, these scenes also provide an immensely touching portrait of the unshakable bond between Roger and his wife, Chaz, who tirelessly devoted herself to helping him through his endless struggles.

The documentary's structure is unconventional and intriguing. It offers long flashbacks to the past which play out in chronological order but always keeps coming back to the harsh realities of the present. The contrast is both startling and rather moving. The most engaging section of the film details Ebert's complicated relationship with Gene Siskel. The two bickered as much in real life as they did on their television show, and some newfound footage of backstage sniping between the two of them is blisteringly funny stuff (suffice it to say they throw a few barbs at each other that wouldn't have made it past the network TV censors). Even so, there was a mostly unacknowledged kinship between them. Sadly, Gene passed away at 53 after losing a battle with brain cancer. Roger was shocked: he hadn't known the full extent of Gene's illness. When Ebert himself was diagnosed with cancer years later, he deliberately chose not to let it take him quietly. He wrote with passion and unflinching honesty about his ongoing struggles, providing inspiration to many.

A host of individuals from different fields are interviewed throughout Life Itself: filmmakers, journalists, authors, TV producers, critics, etc., and through their entertaining stories and anecdotes, we begin to see a portrait of Roger Ebert as a man with an incredibly generous spirit. He had a prickly side (just read some of his negative reviews for evidence of this—he even published a book called Your Movie Sucks), but he constantly gave of himself. I can attest to this personally: on multiple occasions over the past decade, I emailed Ebert for advice on film criticism, and he always replied with insight and wit. The fact that he took a minute or two here and there to give me a little advice meant the world to me, and there are countless thousands of others who would undoubtedly say the same.

The title of Life Itself may seem a little grandiose for a portrait of a film critic, but it ultimately seems quite apt. Here is a film about a man who lived life to its fullest from the beginning and who decided to keep living long after many others would have just given up. Ebert's fans will obviously appreciate the experience more than others, but even those who have little interest in his work as a critic will likely find his life story compelling and inspirational.
---
---
---
---