Upcoming "Blood Moon" Total Lunar Eclipse

Oct 06, 2014 07:30AM, Published by Brittany Cobb, Categories: Lifestyle
---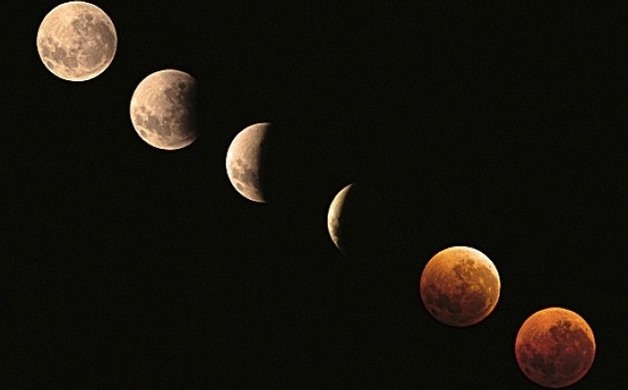 ---
---
Photo Credit: Luc Viatour
A total lunar eclipse will be visible throughout most of Northern America on October 8, 2014. The moon will come into a partial eclipse beginning at 5:15am EDT, and 61 minutes of total eclipse beginning at 6:24am EDT. This will be the second total lunar eclipse of 2014.
When you look up at the full moon on October 8th
, it's going to look a bit different due to the total lunar eclipse. Rather than brightly reflecting sunlight, the moon will be reflecting light that has been filtered through Earth's umbra, making it appear rusty and red. This coloration has led some to call it a "Blood Moon." It is safe to view the eclipse with the naked eye, but viewing it through a pair of binoculars or a telescope will bring out a lot of the detail.


---
---