SlowEXPOSURES 2014 Recap & Highlights

Oct 16, 2014 10:15AM, Published by A Kitchen Drawer Writer , Categories: Arts+Entertainment, Community
---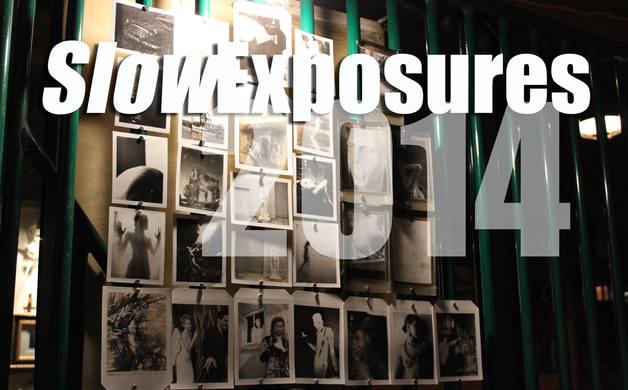 ---
---
Dr. Chase Hagood (middle) of the University of Georgia lead the exploration of "Capturing Southern Identity". He was joined by John A. Bennette (far left), photography consultant, author, critic and Eliot Dudik (far right), MFA University of South Carolina and photographer of "Broken Land". 

Photos from the SlowExposures Soiree by Ellen Tew
 Some of the KD TEAM 
 1st Place Winner (grades 9-12) Jack Meyer, Flowing
 Valerie Hayes photographer from Hasting, MN
 Clifford Blizard, Ph.D. Pop up Show Dirt Road Pilgrimage
 Thanks Ellen! See everyone next year! 
---
---
---