GOOD READS: Enjoy & Have A Great Weekend

Oct 17, 2014 01:30PM, Published by A Kitchen Drawer Writer , Categories: Arts+Entertainment
---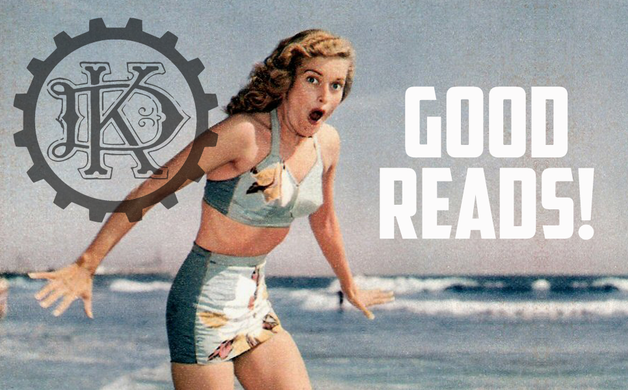 ---
---
DON'T MISS: 

Downton Abbey Is Back - Sep 30, 2014 09:52PM
Season 5 is airing the UK, but if you don't want to wait we'll tell you how to watch the new season right now. Read More 

Living Our Daily Lives 'In the Moment' - Sep 12, 2014 09:36AM
Our first post by contributor, Annie Singh-Quern helps us to appreciate the importance of slowing down and taking our hands off the smart phones. Read More 
CHECK OUT: 
The 
HISTORY BEHIND THE STRIPED SHIRT
, fascinating to see where the fashion trend started. 
Aziz Ansari just signed a 
MILLION DOLLAR BOOK DEAL
, kind of like Lena Dunham (kind of).
THIS
 may be the best wedding food ever. 
The 
BEFORE and AFTER
 on this Goodwill desk is amazing. Get to work! 
Um. Kitchen Drawer did it first. New York Public Library adding 
HISTORICAL MENUS
 to their website. 
AMY POEHLER'S BOOK COMES OUT ON OCTOBER 28th
See you next week! 
---
---
---