8th Annual Veterans' Day Celebration at Candler Field Museum

Oct 28, 2014 09:00AM, Published by A Kitchen Drawer Writer , Categories: Community
---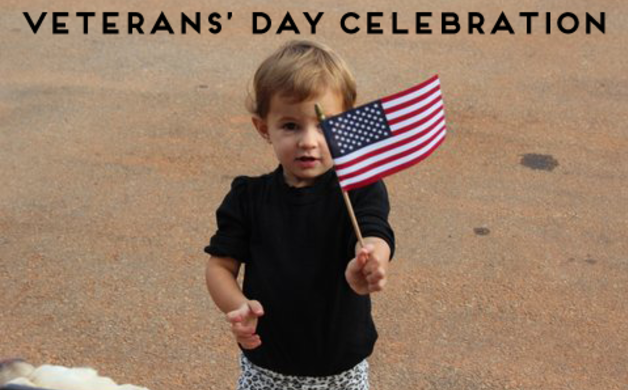 ---
---
The Candler Field Museum, located in Williamson, Georgia, will present its 8th annual Veteran's Day Celebration on Saturday, November 8, 2014.  Museum founder Ron Alexander commented, "This year we will host another great event to recognize the contributions of all veterans of our armed services – past and present."  Alexander, a Vietnam veteran, feels as though recognizing veterans should be a top priority for all citizens in this country who enjoy its freedoms. 
The program this year will consist of aircraft flybys, Army helicopter static displays, WWII reenactors, and patriotic music.  The event will begin with a flyby and parachute jump by Air Force veteran Stu Metcalf.  In addition, music will include songs by Mrs. Sylvia Hollums, the Spalding High School Band, and the Oak Hill Baptist Church choir. The Spalding County High School drill team will also perform.
This year's speaker will be Dave Waldrop, a highly decorated Vietnam combat pilot.  Dave served in Vietnam in 1967 flying the F-105 fighter aircraft.  He flew 105 missions over North Vietnam including 49 over Hanoi.  He shot down 2 MIG-17's and was forced to eject out of a F-105.  He received 3 Silver Stars, 3 Distinguished Flying Crosses, and 12 Air Medals for his bravery in combat.  You will not want to miss his stories about flying over North Vietnam where a large number of pilots were shot down and either killed or captured by the North Vietnamese.      
One of the highlights of the event each year is the recognition of all veterans in the audience.  This is done by asking every veteran to line up behind their respective service flag and march in front of the crowd.  The program will be then be concluded with a flag folding ceremony by the Marine Corps League, a 21 gun volley, and a missing man formation of PT-17 Stearman trainers while taps is being played.
Veteran's Day is an opportunity to publicly commemorate the contributions of living veterans and remember the sacrifices of those who have died. Originally called Armistice Day it was celebrated on November 11th, the last day of World War I.  It became a national holiday in 1938. However, realizing that peace was equally preserved by veterans of World War II and Korea, Congress decided to make the day an occasion to honor all those who have served America.  In 1954 President Dwight D. Eisenhower signed a bill proclaiming November 11 as Veterans Day.
Communication Towers, Griffin, Georgia has once again donated an AR-15 rifle that will be raffled off during the event.  Tickets for this rifle are $20 and may be purchased at Barnstormer's Grill.
Lunch will be served from 11 AM until 2 PM.  The program will begin with music at 2 PM.  The formal ceremony will start at 2:30 PM.  Williamson, Georgia is located 6 miles west of Griffin, Georgia.  The museum is located on Peach State Aerodrome (GA2) 1 mile west of Williamson.  For more information and directions to the event please go to www.peachstateaero.com or call 770-467-9490.
The Candler Field Museum is a non-profit organizatiion dedicated to preserving the era of the 1920's and 1930's.  Its goal is to recreate the sights and sounds of the original Atlanta Airport through interactive events, educational programs and historic reenactments.  The museum opened in 2008. 
---
---
---