PRODUCT REVIEW: Young Living Essential Oils

Nov 25, 2014 10:45AM, Published by A Kitchen Drawer Writer , Categories: Lifestyle
---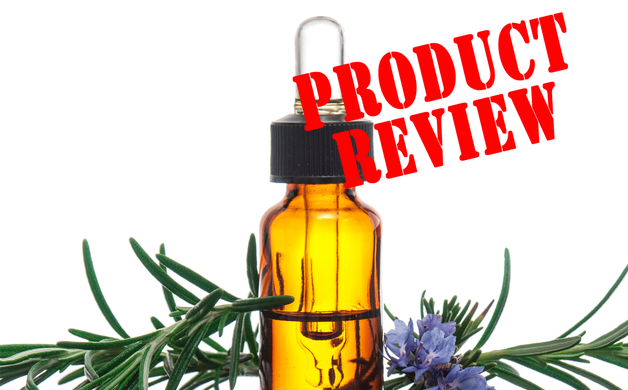 ---
---
The (alleged) benefits of essentials oils range from asthma relief to jet lag cures, and I should start by saying that I was not able to even scratch the surface of testing the full range of benefits. As another disclaimer you should always be sure to test any products for skin sensitivity before using. The Young Living brand of oils are full potency so you can start by just using 1 drop. Below are some benefits that I can confirm worked for me. 
SLEEP IMPROVEMENT
I read a suggestion somewhere to combine about a half a cup of vodka with a couple of drops of essential oil (I used lavender, basil and rosemary) in a glass spray bottle and use as a linen spray. Doing this before bed combined with the same drops in the scent diffuser (that was set to automatically cut off after and hour) helped me drift off quicker and sleep a little deeper. 
CALMING EFFECTS
Young Living offers a Peace & Calming blend as well as a Stress Away blend that you can order in roll on form. A couple of days during my 1-week trial I rolled the stress away on my wrists, and would take a whiff periodically through the day. I wouldn't call my job high stress but every now and then I get so focused and I notice my shoulders are high and tense, taking a moment to smell the relaxing oil blend was reminder to take deep breath and relax my shoulders. Later when I did receive a phone call that I would classify as stressful I took a couple more whiffs as a reminder to calm myself down. 
PRODUCTS
Thieves Toothpaste
A (very) old remedy for toothaches is to chew on clove for it's antiseptic properties. The Thieves blend aromabright toothpaste includes a blend of essential oils that contain clove. I loved using this toothpaste, it has an almost sweet spearmint flavor and it left my breath feeling very fresh. Every now and then I still use my normal toothpaste for a super deep clean. 
Orange Blossom Face Wash
This cleanser had an amazing fresh clean smell, and while it didn't remove every last trace of my makeup it did leave my face feeling clean but not dried out. Follow-up with a dap of tea tree oil on any blackheads and you're good to go!
NingXia Nitro
One of a full line of wellness products from Young Living, Nitro claims to help improve mental fitness and boost energy. It comes in small tubes of juice that you can drink straight or add to water (I needed to add to water) and I can definitely say that I would like to have this on hand at the office or at home at all times. I took one before a zip lining adventure and got a much needed energy boost, and at the office this definitely helps get me through the 3 o-clock afternoon slump!
Like I mentioned I've only scratched the surface of the many benefits of using essential oils. To learn more contact Jenny McDaniel with Young Living at McDaniel303@gmail.com. 
---
---