One Last Thing About Not Having Kids - by Nicole Scibetta

Jan 07, 2015 02:00PM, Published by A Kitchen Drawer Writer , Categories: In Print
---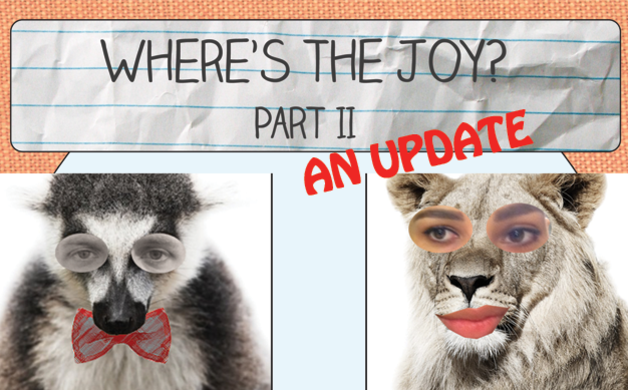 ---
---
It all started with this in Volume 4 Issue 1: 
Editor's note: The staff of Kitchen Drawer is small, but diverse in many ways. When Allison Smyly sent us her essay on the joys of parenting, it spurred the sort of lively discussion that we value most. Out of this came the realization that parents and childless couples often misunderstand each other and sometimes, albeit unwittingly, make thoughtless, insensitive comments about the other side's lifestyle choices. Allison's essay prompted the following response from "the other camp" – the Intentionally Childless. Visit our Facebook page at Kitchen Drawer Illustrated to share your thoughts and experiences on this fundamental topic.
You can read Allison's essay here:
A beautifully written article by resident Editor Allison Smyly about the little joys of having children. Read More » 
Then I wrote this article in response (on page 29) - the digital issue: 
It's that crazy cover with the rooster, and the mayan calendar speculation by Sam Granger Read More » 
Obviously, this was written years ago. I feel confident that Allison would probably still stand behind her essay about the joys parenting brings, with probably a few updates on her children. I on the other hand would like to have written my article completely differently. So here's an update I wrote recently: 
A Retraction (sort of), and some crow eating (sort of). 
Back in 2012 I inadvertently started a spirited conversation at a meeting of Kitchen Drawer staff, which led to 2 published articles in Volume 4, Issue 1 entitled "Where's the Joy?"
I wrote something that I intended to come off as funny and light while still expressing my thoughts on my own decision to not procreate. While I understand where my younger self was coming from, I honestly cringe now when I read back over what I wrote then. 

What changed, you ask? Well, my stance on having children hasn't changed; as I get to know myself even more, I still feel strongly that I will not have children. But there are two things that I was wrong about when I wrote that article (hence the crow eating). 

I think I misinterpreted the way (most) people who are parents feel toward non-parents. Many of us non-parents have our defenses WAY up, because we cannot know entirely what it's like to be a parent. And then we hear people who are parents talk about what an amazing experience it is, and it makes us wonder (deep down) if we're missing out. In turn our perception of parents may be a little distorted. I believe one of the exact terms I used in the article was that those with kids feel more "powerful" than those without. In looking back, I doubt many parents feel powerful over non-parents. In fact if you were to ask, they might instead use the term "
powerless
" when it comes to having children. 

Which leads me to my next point..

I developed a newfound respect for parents and the unending work they put in for their families. Two years ago the main children that are in my life (nieces and children of good friends) were
very
little, still very new and just so cute in that specific way that babies are. Since then, as I have watched them grow up, I've seen the constant attention, time, and love they need. And I've watched their loving parents provide for these needs, many times at a sacrifice to themselves. I have witnessed this with many of the parents in my life. I'm not sure I have what it takes to put in that work, but I respect it. I respect the crap out of it.  

One point I do still stand behind is respecting the choices of those around us, and not only that but understanding the circumstances that led to those choices. 
So to my younger self I say: still no kids for me, but don't be a jerk about it! 

---
---
---