ENTREPRENUER FOCUS: Tommy Allen of Keller Williams Realty & Oak Hill Farms

Jan 12, 2015 09:32AM, Published by A Kitchen Drawer Writer , Categories: In Print, Community
---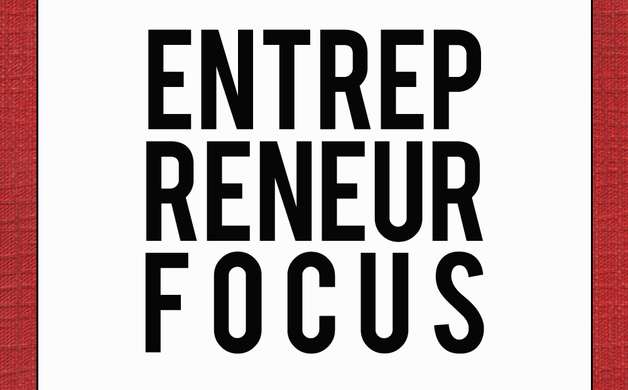 ---
---
Originally published in Volume 7 Issue 1 of Kitchen Drawer Magazine.
TOMMY ALLEN - One thing that all entrepreneurs seem to be imbued with is a never-ending desire to succeed and to make a difference, even in the face of challenges. Tommy Allen, a local realtor and business owner, is a perfect example of that quality. 
Even as a child, Tommy was a self-starter and a young businessman. When he was 12, he began doing lawn maintenance and pressure washing in his neighborhood. By the time he was 16 and could drive, he had turned that into a full-service lawn company.
Tommy faced a lot of scrutiny when he got his real estate license at the age of 18 – fresh out of high school. "Because of my age everyone said, 'You can't make it in this business. You're too young.'" Thankfully, that hasn't been the case. 
A member of the Heart of Georgia Board of Realtors' Million Dollar Club for five years running, Tommy is proud of his success. He sold more than 50 homes in 2014, and he says has no plans to slow down.
 Tommy is an agent for Keller Williams Realty, which he says is a real benefit to his clients. "Keller Williams is the number one real estate company in North America, so sellers can know they're listing with an agency that has all the resources and experience to get it done."
When he's not showing homes or at the closing table, Tommy might be found helping his wife Michelle at The Cookie Jar, a bakery and gift shop in downtown Griffin. The couple bought the business in mid-2014. "It's really cool to have a place here in one of these old historic buildings," he says. "It's always been a dream of ours. We love downtown and really hope to see it flourish."
Tommy says his future plans are to keep growing professionally and continue giving back to the community he loves. One project that he's particularly proud of is the Homes for Heroes program, of which he is an affiliate. Homes for Heroes provides discounted real estate services for firefighters, EMTs, active military, veterans, law enforcement, teachers, and healthcare workers. Tommy says, "That's really cool to me. To be able to give back to the folks who have served all of us." 
126-B N. Hill Street
Griffin, GA 30223
770-692-0888 (office)
678-283-1407 (cell)
TOM & ANN WEATHERFORD - Tom Weatherford has always been a farmer. He gets it honest. The farm he now owns was his father's before him. Working with his hands comes naturally to Tom, but his wife Ann is the one with the green thumb. You can see evidence of both their talents on every inch of their property at Oak Hill Farms, a wedding venue in The Rock, GA. 
The couple built their dream home on the family farm, and over the years they've worked hard to turn the property into a masterpiece. In 2012, the couple caved to peer pressure from friends and decided to rent the space as a wedding venue. By that time, all three of their children – two daughters and a son – had either held their wedding ceremony, reception, or both on the property. 
Now with over 50 weddings under their belts in just over two years, and with the help of Event Coordinator Lynn Carter and Wedding Director Jo Baxter, Tom and Ann look forward to hosting many more weddings. 
Tom, a cattle farmer by trade, is also quite a talented woodworker and all-around craftsman. "I piddle," he says humbly.  In 1999, Tom and Ann had a 1800s log cabin moved to the property from Indiana. Tom rebuilt and finished out the interior of the cabin himself. Decorated with vintage and antique furniture, the cabin now serves as the venue's Bridal Suite.
Retired from the Thomaston Post Office, Ann now volunteers part time in the Upson Regional Medical Center's gift shop. But the time she values most is her time spent gardening. "I've always loved working in the yard and being outside," she says. "If I can't get outside, I'm not very happy." 
A multi-tiered cast-iron fountain, recovered from a Florida farm Tom's father bought in the early 1950s, serves as the centerpiece of the back yard. Now back in working order, the fountain is surrounded by boxwoods and container gardens. Combined with the sweeping pastures behind it, the scene makes the perfect backdrop for a ceremony.
 Unique bits of history like this can be found all over the sprawling 32-acre farm. Each structure, each feature, even the trees on the property all have a story behind them.  Together Tom and Ann built a magical place over many years, and now they've opened it up to share with young couples getting ready to start their own lifelong journey together.
5284 Barnesville Hwy
The Rock, GA 30285
For a personal tour or more information, call Lynn Carter  at  706-741-2185.
---
---
entrepreneur focus Volume 7 Issue 1
---