Sweet Recipes from Send Me Sweets

Jan 21, 2015 10:00AM, Published by Emily Bethune , Categories: Food+Drink
---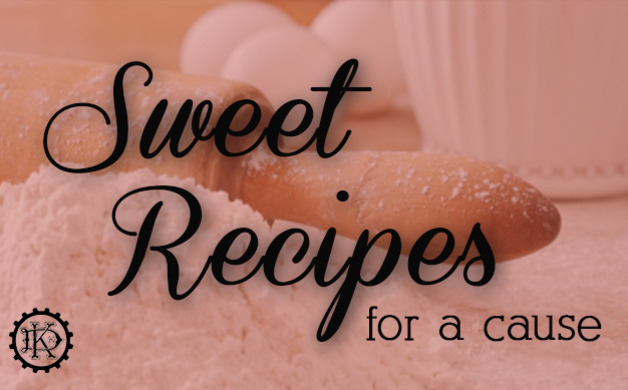 ---
---
Here are a couple of recipes taken from Send Me Sweets.  This cookbook is being sold in efforts to raise funds for a mission trip.
Cookie Dough Balls
Ingredients:
½ Cup Softened Butter  
¾ Cup Brown Sugar, Packed
¾ Tsp. Vanilla Extract
2 Cups Flour   
1 (14oz.) Can Sweetened Condensed Milk
1 Pkg. Chocolate Bark Candy, Melted
½ Cup Mini Chocolate Chips
Instructions:
In a large bowl cream brown sugar and butter using an electric mixer until creamy. Add vanilla then beat in flour and alternate flour and milk. Add the chocolate chips and pecans mixing well. (don't use the mixer when you add the choc chips and nuts)  make 1 inch balls and place in fridge to chill for a few hours. (use flour to coat your hands so the dough doesn't stick to them.) Melt the chocolate bark in a double boiler. Using a fork dip the cookie balls in the candy to cover. Place on waxed paper and chill. Keep in fridge for about 1 ½ hours. They do not have to stay refrigerated. Yields 4-5 Dozen
Lemon Icebox Pie
Pre-Heat Oven: 425°
Ingredients:
1 Can Eagle Brand Milk
3 Lemons, Juiced
3 Egg Yolks, Save Egg Whites
Graham Cracker Crust
Instructions:
Mix all and pour on crust.
Meringue Ingredients:
3 Egg Whites
3 Tbsp. Sugar
Beat until stiff. Spoon onto pie. Bake for 3 min. or until lightly browned.
If you are interested in purchasing Send Me Sweets. Contact Stephanie Hawkins @678-544-7479
or email her titus3_igm@yahoo.com
---
---
---