An old building, a new fight

Feb 02, 2015 05:25PM, Published by Jake Gentry, Categories: Community
---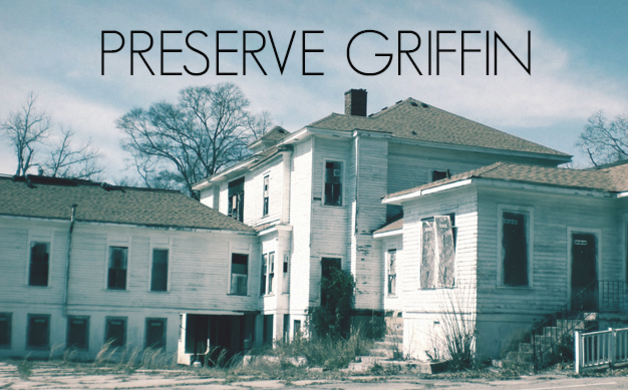 ---
---
By Jake Gentry 


We all know the Haistens Building; the stoic, atmospheric old white-washed ex-hospital on Meriwether street. If you've spent any amount of time in griffin you've seen its white pillars and moss-choked concrete lawn quietly waiting for something, anything to happen to it. Well as of April 1st, something is indeed planned to happen to the stolid care facility. It's slated for demolition.
Erected in 1910 the Haistens Building was a replacement for another hospital in the city that was being demolished to make room for a new Griffin City Hall building.  Harralson Bleckley, who engineered the historic Griffin City Hall, donated his plans for the hospital to ensure the new one would be built on Meriwether in a timely manner following the demolition of the existing hospital. It was donations such as these that brought the construction cost down from $25,000 to $15,000 and it appears the old building will need to rely on generosity once more to prevent its destruction. 
The Haistens building has languished long, and now its fate is in the hands of the City of Griffin's Land Bank. The Land Bank seeks a new owner who can begin restoration efforts immediately to prevent the building from being given over to the City of Griffin for demolition. One group has come forward in the effort to save this historic house of healing: Preserve Griffin.
Preserve Griffin is focused on restoring the building in order to pursue further efforts in improving the neighborhood at large, they will begin by working with the Georgia Historic Trust to stabilize the exterior of the building thus rendering the existing demolition plans totally moot. After the building's safety is assured for another day the Georgia Historic Trust will begin their search for a new owner who can fully restore the building to its former glory.
Preserve Griffin has a GoFundMe fundraiser running, and they need your help! You can also visit the Georgia Historical Trust's 2015 Places in Peril list to learn more about the Haistens building and other historical sites in Georgia that are in dire need of protection.
---
---
Haistens Building Preserve Griffin Development
---