American Pickers Heading to Georgia

Feb 09, 2015 05:45PM, Published by Jake Gentry, Categories: Arts+Entertainment, Lifestyle
---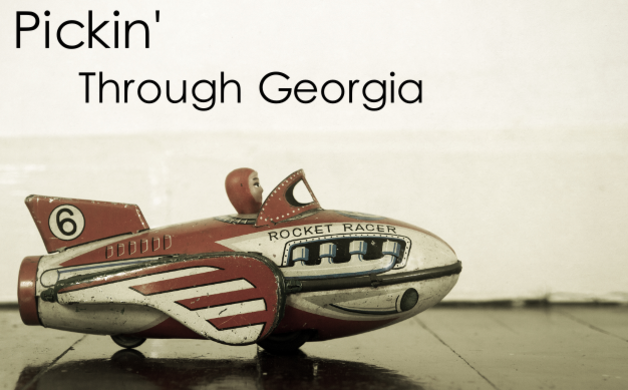 ---
---
American Pickers is coming through Georgia, and if you've got a barn, storage shed, closet, basement, garage, attic, or abandoned building full of junk you just may be in luck because Frank and Mike are searching for locations to pick through.
If you didn't know, American Pickers is a reality show on History Channel, and it follows the antique hunting team of Mike Wolfe and Frank Fritz in their travels across the United States in search of collectibles, antiques and other oddities. Usually what they pick is for a client or for resale in their shop, but on some occasions they take an item for their own personal collections.
The team will be looking for items ranging from vintage advertisements to taxidermies, military items from the late 70's and earlier, folk art, vintage election memorabilia, civil war antiques, vintage police collectables, old rodeo items, musical instruments and much more. If you think your collection is worth a pick let Mike and Frank know by sending an email to americanpickers@cineflix.com or calling and leaving a message at 1-855-OLD-RUST. You'll want to be sure to include your name, a contact number, and a description of the items you'd like to sell. If your collection qualifies then you might just get a visit from Mike and Frank and appear on American Pickers!
As a side note, Mike and Frank don't pick through retail shops, museums, auctions or flea markets. They only select from private collections. Currently they aren't looking for agricultural items, tools, glassware, appliances, tractors, crocks, stoves or country primitives, but the list of items they are currently searching for is vast so if you have a collection, give it a shot!
---
---