Voting on eSPLOST V begins on March 17

Feb 12, 2015 05:30PM, Published by Jake Gentry, Categories: Community
---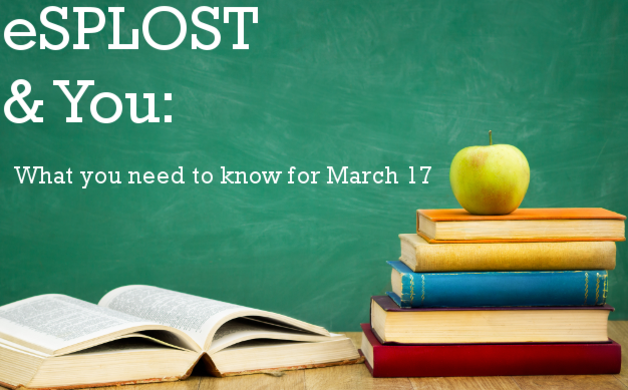 ---
---
It's about time for voting to open up on eSPLOST again; on March 17, 2015, Griffin-Spalding residents will be able to cast their ballots on the Educational Special Purpose Local Option Sales Tax. Some people may be wondering exactly what the eSPLOST is and what it does, well it's actually very simple. 
eSPLOST V, if passed, will be used for:
·      Purchasing new technological infrastructure for the school system,
·      Purchasing new school busses,
·      Renovating Crescent and Beaverbrook Elementary Schools,
·      Renovating Moore and A.Z. Kelsey schools,
·      Covering administrative costs and renovating Flynt Middle School, which is going to house the new Griffin Regional College and Career Academy.
The eSPLOST tax that's proposed will only be a continuation of the penny that's already appended to every sale made in the county, meaning that sales tax won't go up as a result of the vote. What is going to happen as a result of the tax is something amazing though: the computer systems in many of the schools in the county will be updated and refreshed, new network technology will be installed allowing for faster access to educational materials, new audio equipment will be installed allowing for better communication throughout the schools. More busses means better availability for outings like field trips, and less wait time between replacements for old busses that have become safety hazards. Renovations to the schools also spell better safety. Interior updates, HVAC upgrades and other improvements mean not only more pleasant facilities but also more secure buildings. On top of all of those improvements the renovation of Flynt Middle School paves the way for the opening of the Griffin Regional College and Career Academy.
The continuation of eSPLOST means a better learning environment for the 10,500 students served by the Griffin-Spalding County School System. All 18 of the schools in the system will be well-served with the funds from eSPLOST V, so will the growing young minds of Griffin. So go out and vote on eSPLOST V March 17th, help build a future for the youth of Spalding County.
---
---