Kitchen Sink Marketing Campaign Increases Enrollment for UGA Griffin

Feb 17, 2015 10:33AM, Published by Jake Gentry, Categories: Community
---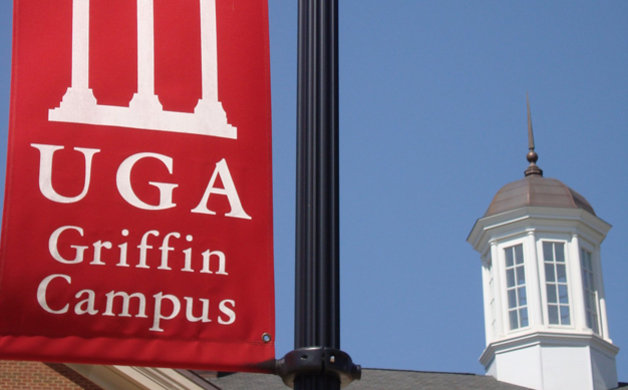 ---
---
The University of Georgia's Griffin campus experienced a 23% spike in enrollment at the beginning of the spring semester this year. That spike was likely a result of the great increase in exposure enjoyed by UGA Griffin in their cooperation with Kitchen Sink Marketing. Kitchen Sink launched a campaign targeting prospective students in Q4 of 2014. The primary function of the campaign was to accentuate the campus' many unique qualities, and to increase exposure of the campus to potential attendees within the surrounding area.
Increased enrollment for the spring semester was the goal of the campaign, and that meant a short-term push had to be made. Kitchen Sink began work immediately, and focused their efforts on crafting a plan that would be both effective and fast-acting. Kitchen Sink turned attention to distribution of advertisements that would be effective and well targeted, presenting content through such outlets as Google and Facebook.
Their plan set, Kitchen Sink then carried out the project with immense efficiency, distributing promotional materials designed by UGA Griffin to fit with the school's existing marketing aesthetic. After the distribution of thousands of physical mailers and innumerable emails to the list of prospective students provided by UGA Griffin, along with the deployment of advertisements to Google and Facebook (the ads also being designed by UGA Griffin and their release coordinated by Kitchen Sink) the campaign was deemed a success. UGA notified Kitchen Sink of a 23% increase in enrollment upon the start of the spring semester in a quarter when every other school south of Atlanta was reporting double-digit decreases in enrollment.
Dr. Doris Christopher said Kitchen Sink's performance was "top notch", and that their turnaround was so prompt "anytime we asked for something we weren't left waiting," she goes on to say that she and her team at UGA are "very excited as we're ramping up to launch our next series of campaigns" and she will gladly turn to Kitchen Sink once again as soon as she receives more funding for another campaign. 
Learn more about Kitchen Sink Marketing here!
---
---