Introducing Angelique Keb, KD beauty blogger

Feb 18, 2015 01:50PM, Published by A Kitchen Drawer Writer , Categories: Lifestyle
---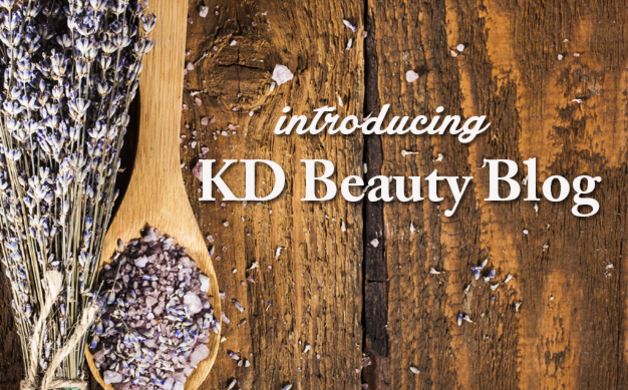 ---
---
I am Angelique Keb, Griffin's leading Esthetician and KD's beauty blogger. I am always asked: "What is an esthetician?" My answer: a licensed beauty professional and researcher with a vast knowledge covering all aspects of beauty therapy and skin care. One who has studied the anatomy and physiology of the skin's structure, its functions, and the synergistic relationship it has with the rest of the body.
When you consider facials as a part of your skincare regimen, you should consider what your needs are. You may simply want relaxation every now and then, or maybe you want a professional who will put you on a skincare program: the path to younger, healthier, and more beautiful skin. 
That is what we estheticians are here for. We begin with a proper consultation. I ask lots of questions and have a three page questionnaire that must be completed prior to any service. A file is kept on each and every client for review. It is important for us to build a strong relationship. I also try to answer phone calls, text messages, social media messages, and emails promptly. We're not working together for just an hour; I am your esthetician forever. In the case of many clients, I've become the family esthetician. 
Patients of all skin types, conditions, and ages - from as fresh as age seven to as seasoned as 82 have come to me for treatment. I do not believe in quick fixes. Maintenance is the only way to truly healthy skin. Maintenance entails a daily skincare routine of at least 3 steps, including cleansing, toning, and moisturizing - with products made for your unique skin type and condition. Maintenance should also include a visit to a licensed esthetician every 4 - 6 weeks. 

Your face is your best accessory. You can spend money on the most expensive handbags, shoes, and jewelry, and those items - if maintained - will always look just as new as the day you bought them. Same goes with your skin; proper maintenance will keep you looking as beautiful as the day you were born. 
I can't wait to educate all of you on proper skincare, products, and techniques, along with the latest trends of skincare do's and don't's. Please feel free to reach out at angeliquesskin@gmail.com or mobile 678-972-6297
Thank you for letting me be your esthetician.  
Angelique
Angelique Nailcare Skincare
---
---
Anqelique Skin Care Beauty Blog Angelique Keb
---