Beer, but better?

Feb 20, 2015 04:45PM, Published by Jake Gentry, Categories: Food+Drink, Lifestyle, Today
---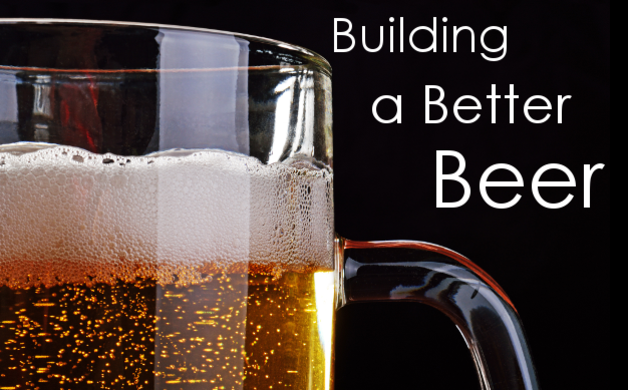 ---
---
How do you make beer better? It seems Icarian to endeavor to take what is essentially the perfect beverage and elevate it to new heights. The surge in popularity of craft beer is no small pip on the timeline of the tap either, we're practically swimming in local lagers, pilsners and IPAs. Sadly, beer is not appreciated equally by all. Some don't have the stomach for it, it's too filling. Some people want more bang for their buck in a drink and the alcohol by volume of beer is too low. Some folks just plain don't like the taste. As untenable as those arguments may sound, there is hope yet for those souls who say they don't enjoy beer: the beer cocktail.
Now, the cocktail itself is a complex and mysterious art form but when the dimension imparted by beer is introduced the mixed drink becomes something totally new. As it turns out the beer cocktail has been around for a long time (BBC news says since the Victorian era) and most people are familiar with at least one beer cocktail. The boilermaker for example, where a shot glass of whiskey is dropped into a glass of beer, has been around for a long time and is part of a family of drinks called "depth charges" that involve shots of liquor being dropped into larger glasses. Another well known depth charge is the Irish car bomb; a base of Guinness is poured into a pint glass and Irish whisky is "floated" on top, then a shot glass of Irish cream is dropped into the drink and the whole beverage is to be drunk before the cream curdles. These are some pretty gnarly examples, though, and seem more appropriate for a frat party than a respectable night out.
What do you order if you're tired of the usual, but don't really like beer enough to drink a local brew straight up? Order a black velvet. The black velvet is a simple drink consisting of a layer of dark beer, like lager, floating atop a base of delicious sparkling wine. If champagne is too pricey, or you just don't like the taste you might consider a snakebite. A snakebite is essentially the same idea as a black velvet but made with hard apple cider instead of champagne on the bottom.
Maybe unfamiliarity is the discouraging factor in your drink order, so why not go with something you already know and change it up just a little? The beer margarita is a great way to play it safe and still try something totally unique, and the recipe is dead simple as allrecipes.com lists it: a can of frozen limeade, twelve ounces of tequila, twelve ounces of beer and enough water to even out the taste makes a pitcher of beer-ga-ritas that's just like the old standby but with a little something extra. If you want a beer cocktail that's more of a beer-centric experience you can always have a taste of that most distinct of beer cocktails: the Black and Tan. A Black and Tan is a simple cocktail in theory, but it requires precision in its preparation. All that's required in a Black and Tan is a light beer like a lager or pale ale, and a dark beer, traditionally a lager (specifically Guinness, but something else like a porter is also acceptable). Now the two beers can meet but cannot mingle: pour the light beer in first and then grab a spoon and very carefully float the dark beer on top by inverting the spoon and touching the tip to the side of the glass. If your hand is steady enough you'll have a perfect Black and Tan, but of course it takes lots of practice to get the float just right. Don't fret! There are tools designed to aid in the building of a flawless Black and Tan.
As craft beer gains more and more momentum bartenders will have to come up with even more creative ideas to move bottles and that means we'll be seeing more beer cocktails cropping up on menus and at tables. Stay ahead of the curve and start trying these tasty concoctions now, they're only getting better!
---
---
recipes beer cocktails potables
---