The Kitchen Drawer Newsletter: the Greatest Subscription You Didn't Know You Needed.

Mar 02, 2015 06:00PM, Published by Jake Gentry, Categories: Lifestyle, In Print
---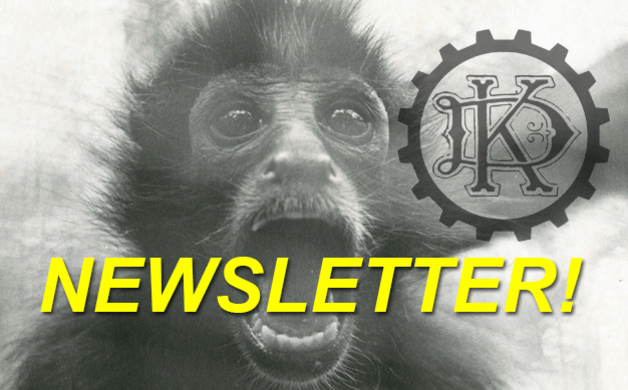 ---
---
A hot new issue of Kitchen Drawer is headed to drop spots near you and soon enough you can be the proud owner of your very own copy of Kitchen Drawer vol. 7, issue 2, but isn't "soon enough" a little long to wait? If you're burning up for the latest and greatest from south metro Atlanta have we got an opportunity for you! Sign up for the Kitchen Drawer newsletter and you can impress your friends, amaze your family members, and feel superior to your neighbors with your own digital subscription to Kitchen Drawer! No more waiting on the physical copies to land in your favorite shops and restaurants around town, with a digital subscription you get early access to your favorite publication with a boatload of bonus content!
·      Digital delivery of the latest issue of Kitchen Drawer means you'll get the hottest scoops before the magazine even hits the shelves!
·      Newsletter updates between issues means you're never out of the loop, even when the next issue isn't due for weeks!
·      Exclusive graphics available only to digital subscribers!
Membership always has its benefits, but Kitchen Drawer's newsletter has value beyond compare: access to all of these features is available to you, right this moment, 100% free. That's no cost at all. So what are you still waiting for? You could be enjoying the latest issue of Kitchen Drawer and all of that exclusive content before anyone else even lays a finger on it, and you won't have to pay a dime! Don't wait! Sign up for our newsletter here, sit back, relax and enjoy the feeling of peace that comes with knowing you're on track and ahead of the pack.
---
---
---