Did your boss forget it was national employee appreciation day? Appreciate yourself with some GOOD READS!

Mar 06, 2015 05:02PM, Published by Jake Gentry, Categories: Lifestyle, Today
---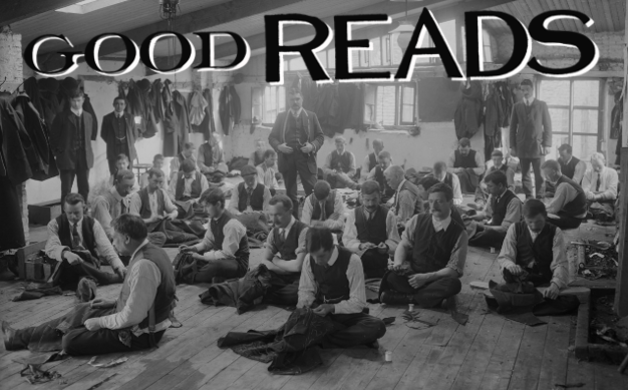 ---
---
READING AROUND THE WEB:
Have you ever been so hungry that you bought a fish sandwich on 
LIVE TELEVISION
? Aren't slowpokes just the worst? They aren't really, but 
YOUR BRAIN THINKS THEY ARE
.Spacecraft Dawn has reached the last unexplored celestial body floating around in our solar system. It's not very small, but they call it 
DWARF PLANET CERES
.As luck would have it, luck be a lady, beginners luck, is luck just random chance or is it a measurable phenomenon? You know what they say, 
YOU MAKE YOUR OWN LUCK
.Ah, the unmistakeable look of a can of Coke. It's something you can depend on, like Old Faithful or the changing of the tides, right? Well 
THE TIMES THEY ARE A'CHANGIN
.
WHAT TO READ HERE:
Google can be a helpful tool or a wild beast, make sure you're getting the most out of every search with these simple tips. Read More » 
On the surface, street art may look and feel a lot like graffiti, but at the core, these art forms are very different. While they often use the same media, the schools of thought vary, an... Read More » 
Our newsletter is packed with Kitchen Drawer goodness but did you know that signing up came with its own suite of unbelievable benefits? Get more of that Kitchen Drawer magic you love, free. Read More » 
---
---
---