Kitchen Drawer Illustrated and Southern Digital Advertising are Launching an Exciting New Partnership

Mar 10, 2015 04:30PM, Published by Jake Gentry, Categories: Lifestyle, Community, Today
---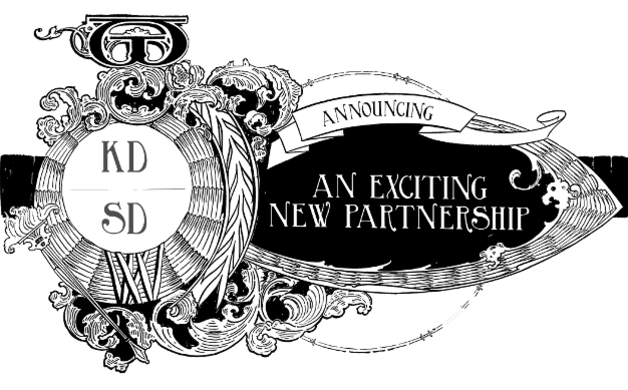 ---
---
Kitchen Drawer Magazine and Southern Digital Advertising Co., two of south metro Atlanta's biggest advertising outlets, are launching into an exciting new partnership, and that means smoother marketing solutions for everyone.
The distribution and readership of Kitchen Drawer are unmatched in the areas surrounding Spalding, Pike, Lamar, Upson, Henry, Butts, Fayette and Coweta counties, and advertisements spread through the magazine are destined to reach a market in the tens of thousands. Adding to that market penetration will be the potential of precisely targeted captive audience advertising. Offered by Southern Digital, captive audience advertising is a method of delivering content to customers in situations where they can't help but watch advertisements. This content can be tailored to suit any target audience; advertisers can pick and choose the markets where their ads are featured, and any advertisement featured through Southern Digital's unique network of displays is guaranteed 5-10 appearances per hour, at 5-7 seconds per appearance.
The combination of Kitchen Drawer and Southern Digital means greater saturation, better visibility, and undeniable results for our advertisers. Southern Digital's innovative Indoor Digital Advertising system displays news, weather, and other community information along with your advertisements. Kitchen Drawer offers affiliation with one of the strongest and most widely read publications south of Atlanta – an advertisement in Kitchen Drawer being an implicit endorsement of a business's quality and value.
Mike Grant, proprietor of Southern Digital said, "There's nobody I'd rather partner with than Kitchen Drawer." Ben Johnson, publisher of Kitchen Drawer added, "We're eager to announce this revolutionary breakthrough in hyper-local advertising. Combining both print and digital-it has never been easier to affordably promote your business. It's awesome!"

---
---
---