HAPPY ANNIVERSARY Chicken House!

Mar 13, 2015 11:53AM, Published by A Kitchen Drawer Writer , Categories: Food+Drink, Community, Today
---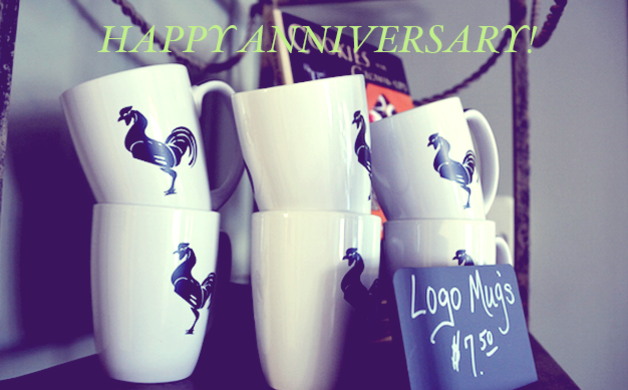 ---
---
The eclectic shop has been based out of The Broad Street Mill since 2012 and its arrival marked the beginning of what has become a bustling shopping center filled with local businesses. Owner Nina Dempsey is ecstatic to see the business coming into its third year, and is even more excited about what lies in the future.  The Chicken House has evolved quite a bit in its two years; "This marketplace has become a living, breathing, member of the community," said Nina, "I am so proud to have been a part of the growth at The Broad Street Mill. When I look back at where we started I am in disbelief. This feels like year 5!"
Of course, The Chicken House is still growing. Their offerings have exploded over the years and The Chicken House has become not only the stop for vintage industrial and French country-style home accents, but also for hard-to-find spices, top-shelf coffee and irresistible organic teas. Along with the jams, sauces and myriad of other delicacies they offer it's no surprise that The Chicken House has expanded its storefront onto the web.
To make the most of this amazing growth The Chicken House will also be calling on the expertise of Kitchen Sink Marketing, a division of Kitchen Drawer Illustrated. Kitchen Sink will be aiding The Chicken House in creating and releasing email newsletters, shooting and editing video content like product demonstrations, and continually enhancing The Chicken House website.
Nina says it best: "Nothing pleases me more than to wish my customers and friends Happy Anniversary from The Chicken House!" and she goes on to say that she couldn't have made it so far without all the generosity and support from her customers.  Stop by and visit Nina soon, she has a special anniversary gift for you!
---
---
---