Restaurant Review: The Oink Joint

Mar 26, 2015 10:53AM, Published by A Kitchen Drawer Writer , Categories: Food+Drink, Today
---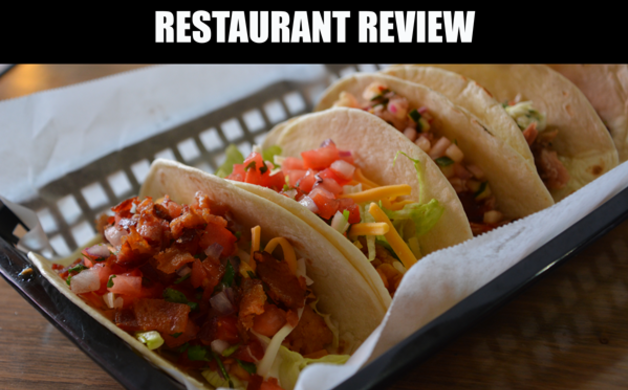 ---
---
Originally published in Volume 7 Issue 2 of Kitchen Drawer Magazine By Laurie Cochrane 
In the Nov/Dec 2010 issue of Kitchen Drawer, we spoke with owner Craig Cardell, an air traffic controller and competition barbeque hobbyist whose restaurant in Zebulon had been open just over a month. Soft-spoken, yet intense, Craig outlined his dream for a restaurant that serves the very same barbeque that earned his wife Deeanna and him a 2009 Triple Crown series from the Florida Bar B Que Association and consecutive 2009 and 2010 Georgia State Championships from the Kansas City Barbecue Society. 
Four-and-a-half years later, the reality of that dream has exceeded all expectations. The Oink Joint's business has grown over 25 percent per year, while staying grounded in the ideals that the Cardells set out to maintain.
The Oink Joint's storefront windows, hand painted with simple promises like "Good Food" and "Smoked Low & Slow" face the courthouse on the square in Zebulon. In the past year, the restaurant has expanded into the space next door and more than doubled its seating area. The décor is casual, rustic modern. Trophies and ribbons continue to pile up on display, a reminder that this is one of a rare few places that brings competition-quality BBQ to the table.
 And, at that table, sat the KD crew of eight hungry staffers. Craig and Deeanna rapidly filled the table with food. First up were baskets of crispy BBQ Tater Tots, piled with BBQ pork and generously drizzled with cheese and sweet BBQ sauce. The tots stayed perfectly crispy and held up well under the toppings. We had a hard time getting them away from Allison and Brittany.
Among The Oink Joint's many wonderful sandwiches, two have gained the widest popularity. The Cadillac Chicken Sandwich with pulled chicken, bacon, and cheese was a favorite for Ben, Allison, and Ashley. Josh and I were partial to the Fatboy, a chopped brisket BLT with pimento cheese and jalapeño mayo. Both sandwiches are packed with savory, well-balanced flavor.
Along with the sandwiches and plates (and ribs on Friday and Saturday nights!), there are currently six custom tacos on the menu: the Brisket Taco, served with pico de gallo; Pulled Pork Taco with jalapeño coleslaw; Kogi Taco with fire & ice cucumbers; Fried Chicken Taco with lime/jalapeño sauce; Baja Fish Taco with avocado cream, cabbage, and pico; and, their newest, Buffalo Chicken Taco with bacon, ranch, cheese, and pico.
 The two chicken tacos feature a crispy, tasty breading that, like the tots, holds up well under the toppings. I am already the world's biggest fan of the Kogi Taco with its Korean BBQ flavor and delicious diced cucumber, but the Pulled Pork Taco and Brisket Taco were new favorites for Ashley and me. The jalapeño coleslaw on the Pulled Pork is flavorful and spicy, while the Brisket is rich and savory with cilantro accents from the pico. Nicole declared The Oink Joint "hands down, the best place for tacos in the area."
 If you like your BBQ insanely hot, ask for the XXX Sauce that is kept hidden in the back to keep it out of the reach of minors. Brittany and Josh loved it. Ashley enjoyed following this sauce with a Baja Fish Taco to cool things down!
Jake, the vegetarian among us, contented himself with a salad and the velvety Mac & Cheese. The secret recipe is prepared in small batches—each serving topped with crushed Cheez-Its. A connoisseur of mac and cheese, Jake declared, "you can definitely tell that this wasn't dug out of a trough under a heat lamp." Jake has a way with words.
The Brunswick Stew is the delicious culmination of much trial and error. Deeanna says that her first batch was a complete failure, but she listened to helpful, experienced customer/cooks who offered suggestions to improve the flavor profile. One customer even sat down with her to go over the recipe and tweak the ingredients. The result was a resounding success. Ashley observed, "I usually have to add lots more BBQ sauce to get this flavor, but this one already has it!"
With diligent oversight of every detail, Craig and Deeanna are committed to delivering a consistent experience. The foremost ingredient, of course, is the meat. Unlike most other BBQ joints, The Oink Joint smokes only Boston butts, not hams. They smoke their meat fresh, every single day—even on Sundays when the restaurant is closed. The following day, the meat is pulled to order from the whole butt—not chopped, steamed, and scooped. The staff preps all day long, not just in the morning. That means everything is prepared in small batches.
Testing continues to be a very important facet in The Oink Joint's menu creation. Craig says, "I don't want any 'throwaway' items on my menu. When I want to introduce something new, I make it 25 different ways, put them on sliders, and test them with my family. They tell me which ones they like best and why. We only sell food that we like to eat." It's a formula that works. So drop in, bring the kids, pull up to a table, and grab plenty of napkins. You're in for a real treat at The Oink Joint.
---
---
---