ENTREPRENEUR FOCUS: The Chicken House & Hills Tire & Auto

Mar 30, 2015 11:48AM, Published by A Kitchen Drawer Writer , Categories: In Print, Today
---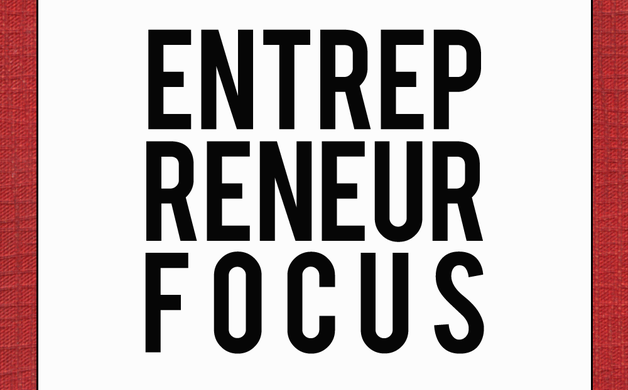 ---
---
Nina Dempsey
Some people just know what they want, and they go after it. That quality is the essence of  an entrepreneur . But you don't have to tell that to Nina Dempsey, owner of The Chicken House in downtown Griffin. 
Born and raised in rural Nashville, Tennessee, Nina always marched to the beat of her own drum. Even as a child, she eschewed Barbie dolls and powder pink dresses for overalls and a can of paint. She loved restoring and repurposing furniture long before those were popular buzzwords. As a girl, Nina would tinker in her dad's work shed, mixing cans of paint she found there until she created a color she liked for an old piece of furniture or her bedroom walls.
"When I was a very young girl, I remember staying home from church one Sunday while my mom went," says Nina.  "While she was gone, I practically rearranged the entire house – moved furniture and art around from room to room. I completely redecorated. My mom came home and was surprised, but not mad. She loved it."
As an adult, Nina entered a career in sales and marketing and traveled to trade shows around the country. It was a great opportunity to see places she never would have seen otherwise. It was a good gig for a young professional, but it wasn't her long-term plan.
Nina says, "At a certain age, you realize you just want to be free to be yourself. You want to have fun with what you do and follow your passion." That passion led her to strike out on her own – down a winding path that led her at first through selling repurposed and restored furniture at various shops and boutiques around Griffin and ultimately to owning her own organic food and spice store.
The Chicken House opened in 2013 in The Broad Street Mill – formerly the original Sock Shoppe factory and textile mill, now home to over a dozen shops and boutiques.  Nina's decorating skills are evident throughout the store, which blends French Country style with the Vintage Industrial feel of the historic building.
The Chicken House sells "all things foodie," and most food items are organic. Everything from organic spices and syrups to jams and pickled asparagus can be found on the shelves. Nina said she feels good about the products she offers. "My pantry at home is full of the same food we sell here," she says. "When you walk in here, you might as well be in my kitchen."
The Chicken House has become a successful and thriving business, and it gives Nina an outlet for her natural gift of hospitality. It's hard work running your own business, she says, "but it's worth it to live your passion and to be able to serve people something you're proud of."
http://chickenhouseconfitures.com/

 Currie & Eden Pierce
Currie Pierce was born with motor oil pumping through his veins – not literally – but almost from birth, he has been working on engines.
"I remember him packing his own set of bearings on a motorcycle when he was 10," says his father, Dwight Pierce. At the age of 12, Currie, who now owns and operates Hill's Tire Store in Griffin, began racing Legend Cars and even won the Georgia State Championship Race in 2009. "He was constantly racing them, tearing them up, and I was constantly fixing them and teaching him how to fix them," says Dwight.
Dwight and Robin, Currie's mother, have part-owned and operated Curry's Collision Center for 16 years, so the whole family eats, sleeps, and breathes cars. Dwight says, "I've taught Currie everything I know."  And Dwight knows a lot about cars. Between his own father and Robin's parents, who opened Curry's in 1971, he was taught a lot by family over the years. Add to that the knowledge gained from certification training. Both Dwight and Currie are ASE Master Certified and I-Car Platinum Technicians.
Hill's Tire Store, the building of which now moonlights as the set for "Polly's Tire & Auto" in the Sundance Channel's original series Rectify, has been a community staple in Griffin since it opened in 1956. The Pierces themselves were customers at Hill's for 28 years before they finally bought the business on April 23, 2014. Currie and his wife Eden welcomed into the world their son Flynt, who you might see in the shop some days, just two months (to the day) later. 
Many of the same friendly mechanics who have worked at Hill's for more than 25 years are still there today. Joined by a few new faces, they're offering the same great car care along with some new services.
Currie says he's happy to now offer truck, Jeep, and SUV customization packages in addition to the traditional tire and maintenance service you'd expect. He says, "We're not kidding when we say we can fix almost anything." Dwight agrees and adds, "The customers here at Hill's can expect the same level of quality and service that they've come to count on from Curry's Collision." 
When asked what the future holds, Robin, Dwight, Eden, and Currie all seem to agree: a whole lot of fixed cars and happy customers. "We want to take great care of people," says Currie. "That's my passion in this job, and that's what I want our customers to come away with. We truly care about taking care of their vehicle and helping keep their family safe."
---
---
entrepreneur focus Volume 7 Issue 2 Hills Tire Store
---