Southern Digital, Advertising Like Never Before

Mar 31, 2015 05:30PM, Published by Jake Gentry, Categories: In Print, Community, Today
---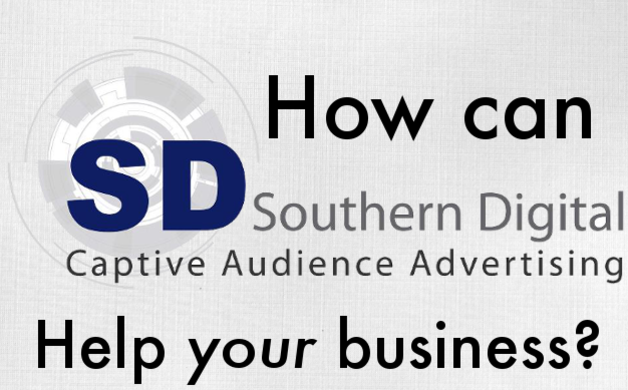 ---
---
We announced our partnership with Southern Digital a few weeks ago  and if you've ever looked into advertising with us surely you know what we can do for your business, but we wanted to take today to show you how Southern Digital helps take advertising to the next level!
So what does Southern Digital Advertising offer?
Well Southern Digital's got an advertising network like no other. It's a network of displays spread across more than 100 locations around South Metro Atlanta. There are Southern Digital displays featured in dentist's offices, repair shops, gyms, restaurants and more!
Now, these screens aren't for watching football. Southern Digital's network of displays are used for captive audience advertising, the way to target your audience where they can't help but check out your ads. Pick and choose the markets where you want your ads to be seen, right in your neck of the woods or on every screen in the network. Thousands of customers a day will see your ad, and it's all for as low as $59.00 a month.
What are you waiting for?
Why keep scratching your head over the best way to reach your customers? When you're guaranteed 5-10 appearances per hour on any of Southern Digital's screens, even if you're just advertising locally, it's a no-brainer. Visit Southern Digital's site and find out what indoor digital advertising can do for your business!
---
---
Southern Digital indoor advertising advertising
---