Promise Place Continues Providing Services and Safety for Those in Need

Apr 14, 2015 06:30PM, Published by Jake Gentry, Categories: Community, Today
---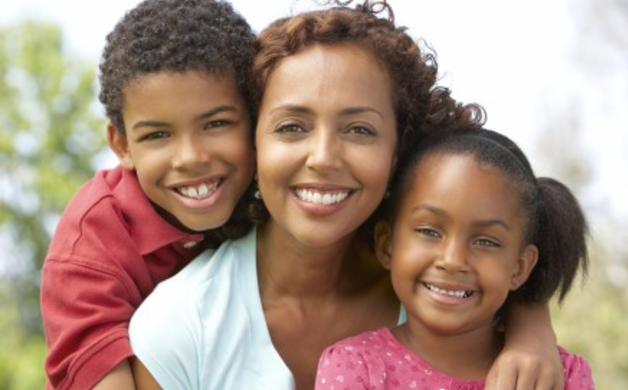 ---
---
Previously we shared a success story from Promise Place,  the Fayetteville-based non-profit dedicated to preventing domestic violence and providing a safe environment for those in need. Recently our friends at Promise Place reached out to let us know about the success they've had and the variety of services they provide to the community. Today we would like to take a few moments to spread awareness by sharing what services they provide to help victims and those in need. On Thursday we'll also be sharing Promise Place's statistics and some ways that they enable everyone to help themselves.
 Services provided by promise place
 24-hour crisis hotline – The Promise Place crisis line operates 24 hours a day, 7 days a week. It is maintained by shelter advocates and numerous volunteers. Each crisis call is taken, with the first priority being the safety of the person reaching out. Given their individual situation, Promise Place provides resources to them, whether they need shelter, legal advocacy, or just someone to listen to their story.
 Support groups- Promise Place provides a safe place for those who have experienced domestic violence to come together and talk about their struggles and their strengths. When we spoke with Promise Place they mentioned that this was a service they advocated very strongly. It is vital, they said, to surround one's self with other victors in the struggle.
 Legal advocacy- This program provides assistance to victims of domestic violence through the legal process that victims must navigate to obtain safety from their abuser. In 2014, Promise Place assisted104 individuals in obtaining emergency family violence protective orders. Emergency protective orders are a legal remedy which increases a victim's safety by ordering the abuser to stay away from the victim and their children.  Promise Place provides these services to victims free of charge.
 Teen dating violence prevention program- Promise Place's teen dating violence prevention program is presented in the high schools of all four of the counties in which they serve, and provides education to each health class about teen dating violence. This program not only utilizes local resources but also enlists the assistance of local volunteers to help make the program successful.
 Children's program- Structured activities are planned for children in shelter. In addition to this, their needs are assessed and referrals made as needed for services such as court advocacy, medical attention and tutoring.
 Food pantry- The Promise Place food pantry is comprised of local community donations for all of their clients both in the shelter, and in transitional housing. Every Thursday, volunteers take these donations, sort them, date them, and organize them into the pantries. Promise Place has food pantries at both their administrative office and at their emergency shelter.
 Partnership with law enforcement- Promise Place partners very closely with local law enforcement agencies, because they know that law enforcement is on the front lines of any domestic violence call. They offer training sessions for local law enforcement on the dynamics of domestic violence, and how to help those by referring them to Promise Place.
 Safety planning- leaving a domestic violence situation is the most dangerous time for a victim because the abuser is losing control and power. For this reason, all of the Promise Place advocates provide safety planning to anyone reaching out for help in domestic violence situations.  They're taught things to be mindful of, things that need to be handled before leaving, and tips on how to stay safe during this exit process.
 Emergency DV shelter- The Promise Place emergency shelter houses victims of domestic violence who are in immediate danger and their children for up to a thirty-day time frame. At the shelter, clients receive all of the resources they need to get back on their feet: counseling, financial assistance, and overall support for their next steps in life. The shelter can hold up to fifteen people.
 Transitional housing- Promise Place operates three transitional housing apartments. A 12 month housing program is available to survivors of domestic violence who are past the immediate danger but need a temporary place to stay until more permanent housing can be afforded. This program provides continued emotional support and linkage to resources.
 Community outreach- Promise Place understands that awareness is half of the battle. At any opportunity that they are given they go out into the community to educate people about domestic violence, and the ways in which they can help others through an abusive situation. They actively strive to correct the stigmas of domestic violence, help spread awareness of how to get out of abusive relationships, and how to help others do the same.
 DV task force- Promise Place is an active member of the Griffin Judicial Circuit Domestic Violence Task Force in which multiple agencies, individuals and other groups collaborate on a monthly basis in an effort to 1) promote and encourage community advocacy against domestic violence and 2) improve communication and working relationships in the community between agencies and personnel working for the prevention of domestic violence. 
Law enforcement training- Promise Place provides comprehensive domestic violence training with POST credits to all law enforcement agencies within the judicial circuit on an annual basis.
Jail Groups- this program gives Promise Place the opportunity to provide domestic violence and life skills education to people who are incarcerated at the Spalding County Jail. The group sessions are held once a week, for an hour each meeting. These sessions are designed to teach the participants coping skills they can use to make more informed decisions once they are released from incarceration.
Making a real difference
 These are quite a lot of services for one agency to provide, but Promise Place carries them all out and they've helped many. We want to show just how effective Promise Place has been, and so on Thursday we'll give you some of their statistics and showcase some of the tools that Promise Place provides to help everyone help themselves and their loved ones. 
If you need help today call 770-460-1604 or visit promiseplace.org
---
---